Aaron Gordon, the talented Denver Nuggets forward, recently gifted his teammate Jamal Murray a custom diamond pendant just before the NBA Finals. The pendant features a bow and arrow design, representing Murray's on-court celebration, along with his initials and jersey number, 27.
Created with 10 carats of white and blue VVS diamonds, this exquisite piece took 10 days to make, showcasing Gordon's appreciation for Murray's contributions to the team's success.
•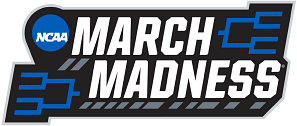 Jamal Murray has been an important player for Denver during their route to the NBA Finals. With impressive averages of 27.6 points, 6.4 assists, and 5.5 rebounds, Murray was visibly thrilled to receive the pendant. The heartfelt gesture by Gordon exemplifies how close these two players are and reminds us of their camaraderie both on and off-court.
The timing of the gift is noteworthy, as Gordon ensured that Murray would have it before the start of the NBA Finals. The expedited creation process demonstrates Gordon's eagerness to show his support for Murray during this crucial moment in their careers.
The custom 'JM27' pendant not only represents Murray's achievements but also symbolizes the respect and admiration Gordon holds for his teammate. As both players strive for their first NBA championship, this gift serves as a constant reminder of their shared success and the strong friendship they have cultivated.
Jamal Murray and Aaron Gordon's perseverance rewarded as Denver Nuggets secure NBA Finals berth
Jamal Murray and Aaron Gordon's perseverance helped the Denver Nuggets solidify their position in the NBA finals. Persistently working together and overcoming past challenges that had previously eluded them as individuals or a team have finally yielded fruitful results for the duo.
Both Murray and Gordon were too young to be on the court during the Nuggets' previous playoff battles against the Lakers in the 1980s and 2009. They were still developing their skills while witnessing the Lakers' dominance and the Nuggets' repeated near misses.
Spending most of his career at Orlando Magic made Gordon stand out. However, the team struggled to get past their opening matches. With limited playoff experience, he patiently awaited the opportunity to showcase his talents on a larger stage. Finally, in March 2021, he was traded to the Nuggets, where he could contribute to a team with championship aspirations.
The anticipation of reaching the NBA finals was almost over as Denver Nugget's team reached it after waiting for nearly half a century. Their patience and perseverance as an organization were finally rewarded when they clinched their spot in the Finals.
Whether facing Miami or traveling to Boston for Game 1, Murray and Gordon's contributions have been invaluable in leading the Nuggets to this point.
As the NBA Finals commence, Denver finds itself with a 1-0 lead over Miami. The wait for both Jamal Murray and Aaron Gordon, while shorter in comparison, has still been a significant part of their respective careers.
This is an opportunity for them to make a significant impact on basketball's grandest stage and be instrumental in leading the Nuggets toward their first-ever NBA championship.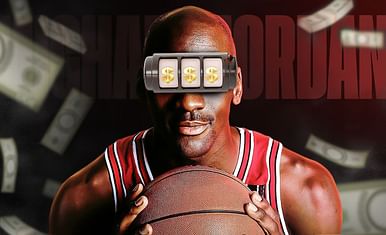 How did Michael Jordan's gambling "habit" taint his image?