| | |
| --- | --- |
| Full Name | Aaron Addison Gordon |
| Date of Birth | September 16, 1995 |
| Nationality | American |
| Height | 6 ft 9 in |
| Current Team(s) | |
| Role | Small Forward/Power Forward |
Aaron Gordon: A Brief Biography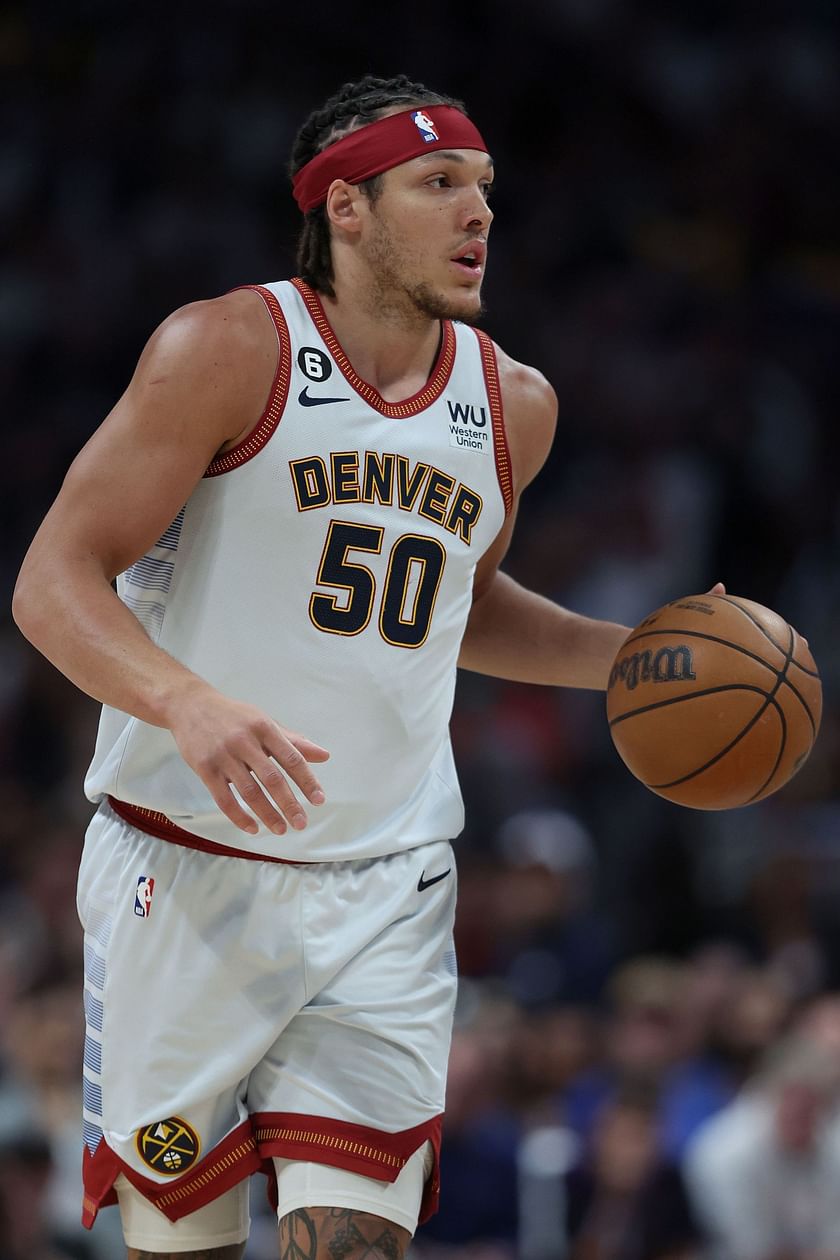 Aaron Gordon is a professional basketball player who plays for the Denver Nuggets of the National Basketball Association (NBA). Born on September 16, 1995, in San Jose, California, Aaron Gordon grew up with a passion for sports and excelled in basketball and football during his high school years.
Early Life
Gordon attended Archbishop Mitty High School in San Jose where he played basketball and led his team to two consecutive state championships. He was also named the Gatorade California Boys Basketball Player of the Year twice during his high school career.
After graduating from Archbishop Mitty High School, Gordon committed to playing college basketball at the University of Arizona. In his only season with Arizona, Gordon helped lead them to the Elite Eight of the NCAA Tournament before declaring for the NBA draft.
His NBA Journey
During his freshman year at Arizona, Aaron Gordon showcased the exceptional talent that made him stand out as one of the best players in college basketball. His powerful dunks, exceptional athleticism and ability to play multiple positions made him a top prospect heading into the NBA draft. In June 2014, he was selected fourth overall by Orlando Magic.
Aaron Gordon's Championships
As of 2021, Aaron Gordon has not won any NBA Championships thus far but has been named Western Conference Player of The Week twice during his tenure with Denver Nuggets. Nevertheless, it hasn't diminished what he has achieved over six seasons in Orlando including averaging double figures each year since being drafted.
In his four Playoff appearances including this year's season, Gordon has a win/loss record of 13 wins and 17 losses, averaging 13.1 points, 6.2 rebounds, and 2.4 assists per game.
Aaron Gordon's Awards and Achievements
| | |
| --- | --- |
| Year | Awards/Achievements |
| 2013 | FIBA Under-19 World Cup MVP |
| 2013 | USA Basketball Male Athlete of the Year |
| 2012,2013 | 2-Time California Mr. Basketball |
| 2013 | First-Team Parade All-American |
| 2013 | Mc Donald's All-American Game |
| 2014 | Pac-12 Freshman Player of the Year |
| 2014 | First-team All Pac-12 |
| 2014 | Third-team All-American - SN |
Aaron Gordon's Net Worth
Through endorsements ranging from Nike to Panini America trading cards - Aaron's net worth is estimated at around 24 million dollars according to the Celebrity Net Worth website as per the early 2023 report, which makes him among the wealthiest athletes worldwide.
He also founded AG Youth Foundation aiming at providing opportunities for young people living in economically difficult conditions through education and athletics programs.
Aaron Gordon's Contract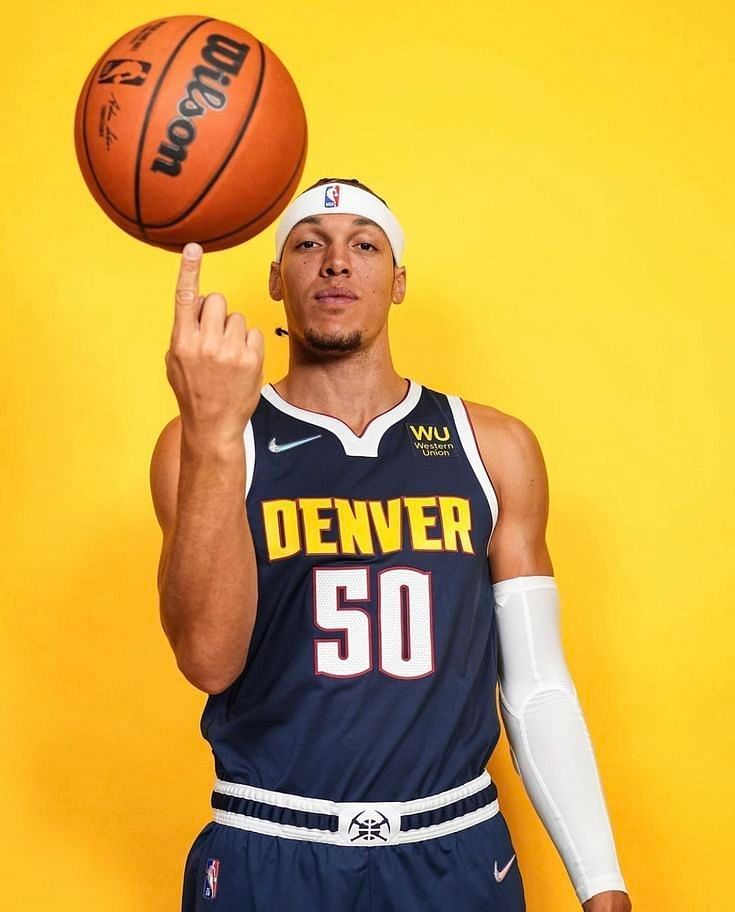 In early 2022, Gordon signed his existing four-year $86 million deal with the Denver Nuggets. The deal earns him an annual salary of $21.6 million for 2023-24.
Aaron Gordon has spent a significant portion of his career with Orlando Magic where he spent six seasons before joining Denver Nuggets in March 2021 via trade. Throughout his time with Orlando Magic and now with Denver Nuggets, Aaron has continued to refine his skills as a forward player capable of delivering both offense and defense for his team.
Aaron Gordon's Family
Aaron Gordon was born to parents Ed Gordon and Shelly Davis. He has a brother named Drew and a sister named Elise. His father is of African American descent while his mother is Caucasian American.
His father Ed played college football at San Diego State University while his mother Shelly was a standout athlete in high school.
Overall, Aaron Gordon has become one of the NBA's star players due to hard work over time which has seen him achieve success on various fronts including individual accolades as well as contributing positively towards team performances over time.
A. Gordon was selected 4th overall by the Orlando Magic in the 2014 NBA Draft.
A. As per his contract details, his current salary is 21.6 million Dollars.
A. Aaron Gordon has a net worth of $24 million.
A. Aaron Gordon is not married and has not fathered any children as of yet. His previous two known relationships have been with Dakota Gonzalez (previously a basketball player, now a Social Media personality) and Izabela Guedes, a Brazilian model.