Devin Booker and Bad Bunny have recently made headlines for their beef. The Puerto Rican rapper seemingly threw shade at Booker's relationship with Kendall Jenner in his latest song, and the Phoenix Suns guard wasn't too happy about it.
To make the situation worse, it appears that the popular supermodel is currently involved with the rapper. The situation is very complicated, but many fans have commented on it.
N.O.R.E., another popular rapper, also decided to get involved in the controversy. He recently posted a video with subtle comments regarding Bad Bunny's lyrics about Booker's ex-girlfriend.
•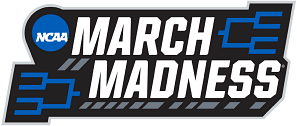 ---
Devin Booker is not too happy about Bad Bunny's latest song
In his latest song, "Coco Chanel," the Puerto Rican rapper took a shot at Devin Booker and his relationship with the popular supermodel. Kendall Jenner was involved with the Phoenix Suns star for more than two years, but they broke up in November 2022.
Since then, Jenner has been single, but it appears that she may have started dating Bad Bunny. There have been numerous rumors about the two, but nothing has been confirmed yet.
"All I know is the sun in Puerto Rico is way hotter than the sun in Phoenix," N.O.R.E. said in his latest video. "And she knows it."
This was obviously a reference to Bad Bunny's lyrics about Kendall Jenner and that's precisely what the Puerto Rican rapper said in his song. N.O.R.E. takes credit for taking reggaeton to America and making Bad Bunny popular, but it's quite surprising that he got involved in the latest controversy.
You may be interested in reading: Why did Devin Booker call out Bad Bunny? Looking at details of unending beef between two over Kendall Jenner
Booker, who had an on-again, off-again relationship with Jenner, was not too happy about the rapper's lyrics.
"He worried about another man again," is what the Suns star commented on the Instagram post regarding the song lyrics.
Booker has not reacted to N.O.R.E.'s comments, but it won't be surprising if he does so very soon.
---
Booker's relationship with Jenner
Kendall Jenner and Devin Booker were first spotted together in April 2020 as they were on a road trip in Arizona. They reportedly began dating shortly after, but were not serious about each other.
In 2021, their relationship became public and the two posted photos together on Valentine's Day. The Phoenix Suns star and his girlfriend seemed to have some problems in their relationship, but they successfully navigated through them.
For the majority of 2022, they had an on-again, off-again relationship and it appeared that they were going to break up in June. However, they got back together after a short break, but not for a long time.
You may be interested in reading: 5 celebrities confirmed to have dated Ben Simmons including Kendall Jenner, Maya Jama, and more
Unfortunately, their breakup in November 2022 seems to have been the end of their relationship as they haven't been seen together since then.