Things look to have gone from bad to worse for the Minnesota Timberwolves. Second-year star guard Anthony Edwards has been ruled "out indefinitely" after suffering a scary-looking ankle injury during last night's matchup with the Bulls.
The injury occurred at the end of the first quarter and required Edwards to be helped off the floor. The Georgia product was unable to put any weight on it and the concern was justified based on the recent update. He was also spotted with a walking boot after the game
•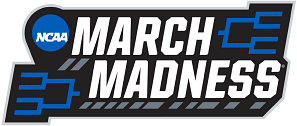 This is a tough break for Edwards, who was in the midst of a stellar season. The third-year guard has averaged 24.7 points, 5.9 rebounds, 4.4 assists, and 1.6 steals which all mark career-highs for him. He has also shot a career-high 46.1% from the field and 37,1% on three-point attempts.
Anthony Edward Injury Representative of Timberwolves Season?
This is the latest in a series of unfortunate events that have made up the Minnesota Timberwolves' season. There were high hopes coming into the year after the franchise pulled off a blockbuster deal to land three-time Defensive Player of the Year Rudy Gobert.
The big man has underwhelmed in a major way, averaging 13.8 points and 11.5 rebounds. He has struggled to find chemistry with the rest of the team's roster, most notably Karl-Anthony Towns.
The two big men have not had much time to build up chemistry as Towns has been away from the court since November 28th. The Kentucky product suffered a calf injury early on in the season and, while he is inching closer to a return, there is still no target date set in stone.
Overall, the Timberwolves have a record of 35-36 this season and sit in 8th place in the Western Conference. While they have been building towards making a playoff push, the injuries and lack of overall success indicate it may not be in the cards this year.
The biggest factor will be the injury to Anthony Edwards and if he has a chance to return this season. He has established himself as the face of the franchise moving forward and, at just 21 years old, there is a bright future ahead of him. More updates are sure to come for Edwards and the rest of the Timberwolves injuries.