The Houston Rockets dropped their seventh straight game on Sunday night after falling 104-96 against Minnesota. Houston led by as many as 20 points in the first half. The Wolves then mounted a comeback to win the game, led by guards D'Angelo Russell and Anthony Edwards, who combined for 43 points.
Overall, Houston put up a decent fight but struggled to maintain a high level of play while leading the game. This prompted veteran Wolves guard Austin Rivers to take a shot at his former teams' inability to close out games.
During his postgame interview, Rivers said that Houston will need to add some veteran players if they want to win. Rivers believes that the Rockets' young stars Kevin Porter Jr. and Jalen Green lack veteran guidance. KPJ finished with a game-high 25 points to go along with six rebounds and five assists on 60.0% shooting. Meanwhile, Green finished with just nine points, five rebounds, and five assists on 26.7% shooting.
•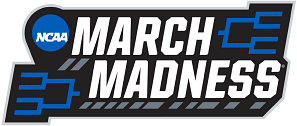 "Somebody needs to teach KPJ and Jalen how to play the right way. … They need those vets," Rivers said.
Rivers played 115 games over two years in Houston in the 2018-2019 and 2019-2020 NBA seasons. This was when the Rockets were still contending around superstar guard James Harden. However, the Rockets have since opted to trade away their veterans and rebuild, and they now have a record of just 47-147 since the 2020-2021 season. Overall, their current core builds around Jalen Green and KPJ hasn't shown many signs of improvement either.
After finishing with the worst record in the NBA last season at 20-62, the Houston Rockets are now 10-30 and dead last once again. This puts them on pace to win around 20 or 21 games this season. Meanwhile, their only players over 30 are veteran big man Boban Marjanovic and long-time Rockets shooting guard Eric Gordon. Gordon, much like Rivers, recently called out the Rockets for their lack of improvement since last season. So perhaps adding a couple more quality veterans to mentor their young core could help the Rockets' rebuild progress.
Rockets coach Stephen Silas on his teams' inconsistency
Houston Rockets coach Stephen Silas also spoke following Houston's loss to Minnesota about his team's inconsistent play. Silas stressed that the Rockets need to find a middle ground with regards to their performance level.
"We have to understand that this league is all about sustaining your play," Silas said.
"And we are a wildly inconsistent team where we have highs and lows and we're working to either maintain the highs or just find a middle ground," Silas continued.
The Houston Rockets' next chance to get back on track will be on the road against Sacramento.