Devin Booker of the Phoenix Suns is in a beef with Puerto Rican rapper Bad Bunny after the rapper called him out in one of his songs. Accordingly, fans have shared their thoughts on the row between the two celebrities.
Bad Bunny was featured in a new song with Eladio Carrion called Coco Chanel. In the song, he put the lyrics "I'm not bad baby, that's a gimmick/But the Puerto Rican sun is warmer than the one in Phoenix." That's a dig at the Suns star, as he used to date Kendall Jenner.
•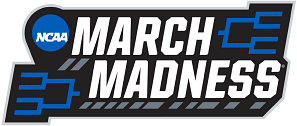 You can check out the song and take a listen for yourself.
After his lyrics were analyzed, fans shared their reactions to the beef between Bad Bunny and Booker. We've collected some of the best reactions, and here are some of them.
Before rumors about Bad Bunny and Jenner being linked together, it was Booker who dated the famous model. Their relationship lasted a while, and the two once had to take a break for a while before eventually getting back together.
As for Bad Bunny's relationship with Jenner, it remains a rumor and hasn't been confirmed.
You might be interested in reading: Why did Devin Booker call out Bad Bunny? Looking at details of unending beef between two over Kendall Jenner
---
Can Devin Booker lead the Suns to the playoffs without Kevin Durant?
The Suns (38-32) are fourth in the Western Conference standings, and Devin Booker has a lot to do with where they are right now. His play has helped the team regain their potential playoff spot as the season is almost nearing its end.
The team traded for Kevin Durant at the deadline last month to increase its chances at winning the title this season. However, he's only played three games with the team, which isn't enough for them to build a strong chemistry. Now, it's up to Booker to lead the team again.
The three-time All-Star hasn't been available for the majority of the season due to injuries, but is still an impact player. He's averaging 27.6 points, 4.5 rebounds and 5.6 assists while shooting 49.3%, including 36.6% from 3-point range. Booker is averaging a career high in points, which has been the reason for Phoenix's success.
But it looks like it won't be enough for the Suns. Having only one reliable option could be trouble for the offense. Opposing teams will have an easier task at guarding the Suns if they rely heavily on Booker. They'll need Durant back on the floor as soon as possible to make some noise in the playoffs.
Also read: "Book be cooking everywhere other than on court" - Hilarious Devin Booker and Jenna Ortega memes trend in wake of viral tweet
Edited by Joseph Schiefelbein