Bronny James is a combo guard ranked within the top 40 nationally across recruiting boards. Similar to his famous father, he is a well-rounded player who has pro potential. He has a smooth shooting touch and an ability to drive, and his athleticism has progressed as he has gotten older.
Bronny James has led the top 20-ranked Sierra Canyon through a tough stretch of games. They just lost to the No. 1 player in the 2025 class, Cameron Boozer, and the Columbus Explorers 45-44 at the Hoop Hall Classic last weekend.
James has finally released his top three college choices, and everyone has started revealing their predictions. He has said these three are not the schools he is highly considering, and he may be looking for a bigger offer before committing. Duke and Kansas have not offered him, and that may be what he is waiting on.
•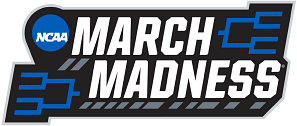 Bronny James, the player
Bronny James has found his lane in life and has shown on the court that he can hold his own. He is an exceptional two-way player who has found his opportunities in passing lanes to steal the ball and get out on the break. He has a good feel for slipping screens and understanding his matchups. He is being strongly considered as a first-round pick in the 2024 NBA draft, according to ESPN's Jonathan Givony.
He has shown his ability to defend above the rim. He has a few blocks that have been reminiscent of his father's. He has a little bit of Lonzo Ball in him, as he can be a pass-first guard who can create for his teammates. He has an unimaginable feel for the game when going at full pace, and he has learned how to use his pace to his advantage.
He has found his own way of becoming a pest defensively as well. He forces a lot of players to work hard to get to their spots. He has quick hands and can strip a lot of players driving to the basket this season. If he grows a little more and continues to improve defensively, he may be one of the best defensive players in the 2024 draft.
He is making quicker decisions within the half-court offense and can create off-screen, with an amazing shooting touch coming off of screens as well. James is a high IQ player who can find a way into the top 10 of the draft. His ability to play either guard position makes him a very appeasing recruit for a lot of schools. He is interchangeable and plays well on and off the ball.
He can improve on the ball, creating for himself offensively. If he can create his shot at all three levels, he can become a monster in the league. He has a lot of time to improve, and he has a lot of good offers that could help him become an even better player. Whatever school he chooses, Bronny James could be the highest-ranked recruit for some of these schools as well.