Outspoken NBA legend Charles Barkley isn't known to back down from any challenge and is bold enough to share his genuine thoughts on different matters. Barkley spoke of his opinion of famed analyst Skip Bayless with Matt Barnes and Stephen Jackson on the "All The Smoke" podcast.
Barkley, as a guest on the podcast, finally said why he couldn't stand Bayless. Chuck said that Skip's disrespect towards LeBron James and Shannon Sharpe is one of the main reasons why he isn't fond of the latter.
"Skip, to me, these guys are real people," Barkley said on the "All the Smoke" podcast, "And I don't mind you criticizing guys, it can never be personal. One thing I hate about the media, you can tell guys they like and dislike. You can't talk about people on television like that. You have to be fair and honest with people. You can tell who he likes, you can tell who he dislikes, cause he makes it personal. Like, you can't say bad things about LeBron James... it's impossible,"
•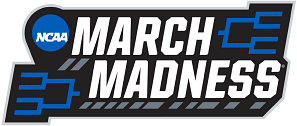 "Skip's disrespect toward him, I do not like it. The way he's treating Shannon [Sharpe], clearly hate. Tom Brady is the GOAT, we get that. First of all, this dude is in the Hall of Fame, he won three Super Bowls he ain't chopped liver. He's been rewarded so much. The way he has made his money & made his living, I've a problem with it."
Barkley continued:
"Because if you make it into the pros, you're one hell of a player. I tell people, 'Hey, is everybody LeBron or KD?' No. But number 12 guy on an NBA team, his journey is amazing."
Barkley has discussed his dislike of Bayless on several occasions during live broadcasts. Whether he's shooting a show on "Inside the NBA" or not, he's bound to say what he feels like towards Skip. Meanwhile, Bayless hasn't expressed much reaction towards the hate he's getting from the 1992-92 MVP.
Also read: Charles Barkley reveals Michael Jordan's last words before he stopped talking to him: "Motherf*ker, f*k you"
---
Stephen A. Smith doesn't agree with Charles Barkley's take on load management
Last week, Charles Barkley shared his take and support on players opting to sit out of games due to load management. Stephen A. Smith isn't 100% on board with Barkley and said why he thinks players aren't the only ones to blame for this practice.
"I don't entirely agree with Charles Barkley in this respect," said Smith. "It's not all the players' fault. There are teams that are encouraging players to do this as well. You have management and ownership bringing their heavy hand down upon strength and conditioning coaches, trainers, etc. And keeping players out from time to time,"
Also read: Charles Barkley explains why Magic Johnson and Larry Bird are two most important figures in NBA history