| | |
| --- | --- |
| Name | Charles Barkley |
| Net Worth | $70 million |
| Age | 59 |
| Residence | Scottsdale, Arizona |
| Position | Small Forward / Center |
| Marital Status | Married |
| Source of Wealth | NBA salary, Endorsements, TV Presenter. |
| Salary | $10 million |
| Endorsements | Nike, FanDuel, T-Mobile, McDonald's, Dick's Sporting Goods and Right Guard. |
| Endorsement Earnings | $5-$10 million |
.
Charles Barkley Net Worth in 2023?
Charles is worth around $70 million according to a 2023 report. He has done a bunch of endorsements and he is known to have a certain gambling problem where he reportedly lost around $10 million.
Both during and after his professional playing days, Charles has been a popular brand endorser, regularly appearing in commercials for a number of major brands. He has earned tens of millions from endorsements with companies like Nike, FanDuel, T-Mobile, McDonald's, Dick's Sporting Goods and Right Guard. At the peak of his playing days, Charles appeared in a very famous Nike commercial in which he stated: "I am not a role model".
Charles Barkley Salary
The former basketball player turned tv commentator on the show "Inside the NBA" has three years left on a contract that pays him $10 million per season. He has different portfolios of investment which bring him a substantial salary. He is known to be quite the gambler; he is said to have lost $ 2.5 million in blackjack in half an hour.
Charles Barkley Endorsements
Capital One, Coca-Cola, McDonald's, Nike, Right Guard, T-Mobile. These are some of his notable endorsements. He is said to have made around $5-$10 million in his endorsements during and after his playing days. He did not like to be called a model and he specifically asked young children to role model their parents instead.
Also read about Charles Barkley's Wife
Charles Barkley Investments
He has two very notable investments, one of them include a grant towards Spelman College. The other one is an undisclosed amount in NeuroVice a company that specializes in a medical device technology that improves patient experience.
Charles Barkley Other Sources of Income
There is not a lot of information about his other sources of income, but he must have stocks and shares in various companies which will be paying him dividends and he must have a vast portfolio.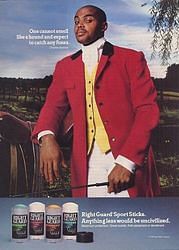 Charles Barkley House
Charles has only one house in Scottsdale Arizona, the estate cost him around $ 2.2 million. He bought the house when he was playing for the Phoenix Suns. It is a luxurious estate with a mini golf course attached to it and a private swimming pool of course, we all know how hot it gets in Arizona. The house has 12 bathrooms and around 10 rooms.
Charles Barkley Car
Charles is said to be a car enthusiast, he owns 4 luxurious cars. We couldn't expect anything less from the former MVP; some of his cars include Lincoln Navigator and Bentley.
Charles Barkley Charity Work
During the corona-virus pandemic, Barkley announced a relief fund to provide financial assistance to hospital staff in need. This was at the peak of the virus he saw the medical professionals as warriors. He shows us he is willing to be philanthropic at the right time and for the right cause. His charities towards education institutions shows us that he is a strong believer in everyone getting fair education.
He has previously made huge donations to colleges. As a result, he contributed $1 million to Alabama A&M University in Alabama. In addition, he donated $1 million to Clark Atlanta University in Atlanta.
FAQs
Q. Are Michael Jordan and Charles Barkley still friends?
A. They seem to have certain differences between them. They were great rivals on the court and supposedly decent friends for a while, we don't know what animosity the two greats of the game have against each other.
Q. Is Charles a nice guy?
A. Yes given his vicious blocking and physical dominance on the court kind of gave him the bad boy image and people feared him. He apparently spit at a fan who was racially abusing and heckling him but he ended up spitting on a young girl but he later apologized and bought the family tickets and maintained relationships with the family.
Q. Is Charles really 6'6'' ?
A. Yes, that is his listed height.
Q. How rich is Charles ?
A. Charles makes quite a bit of money he makes $10 million from his job as an analyst and endorsements and he has quite a few investments and owns a few restaurants and a good car collection as well, he is worth around $70 million according to a 2023 report.