| | |
| --- | --- |
| Name | Derrick Martell Rose |
| Net Worth | $ 90 Million |
| Age | 34 |
| Residence | West Suburban Burr Ridge, Chicago, Illinois |
| Position | Point Guard |
| Marital Status | Married to Alaina Anderson |
| Source of Wealth | NBA salary, Lucrative brand deals, and Investments |
| Endorsem-ents | Powerade, Wilson, NBA 2K, Adidas |
Derrick Rose is a basketball superstar who plays for the New York Knicks of the National Basketball Association (NBA). Born on October 4th, 1988 in Chicago, Illinois, Rose had a real passion for the game and played it that way since a young age. Rose was drafted first overall by the Chicago Bulls in the 2008 NBA Draft and immediately made a name for himself by winning the Rookie of the Year award during his debut season and becoming one of the league's premier point guards over the next few years. During his prime years with the Bulls from around 2010-2012, Rose was one of basketball's brightest developing stars. He won back-to-back All-Star selections in those seasons while leading Chicago to multiple playoff appearances.
Unfortunately, injuries derailed much of Rose's career after that period. He suffered numerous knee injuries that kept him off-court for extended periods, limiting his playing ability. Despite these setbacks, Rose continued to play hard and showcase flashes of brilliance whenever possible.
How much is Derrick Rose's Net Worth in 2023?
Rose's current Net Worth ranges somewhere between $85 and $90 Million. A lot of his Net Worth is influenced by certain lucrative Endorsement Deals which he signed early in his career. Even though he hasn't been able to perform like he used to in his first three seasons, it doesn't seem to have discouraged his existing brand partners.
Derrick Rose Salary
Rose's current three-year contract with the New York Knicks Earns him $43.5 Million, meaning that he will be making $14.5 Million for the 2022-2023 Regular season and $15.5 Million for the next Regular Season.
For any interested observer, it is clear that he makes significantly less than the top stars in the league such as Lebron James, Stephan Curry, and Even Russell Westbrook who as of late is going through his rough years as well.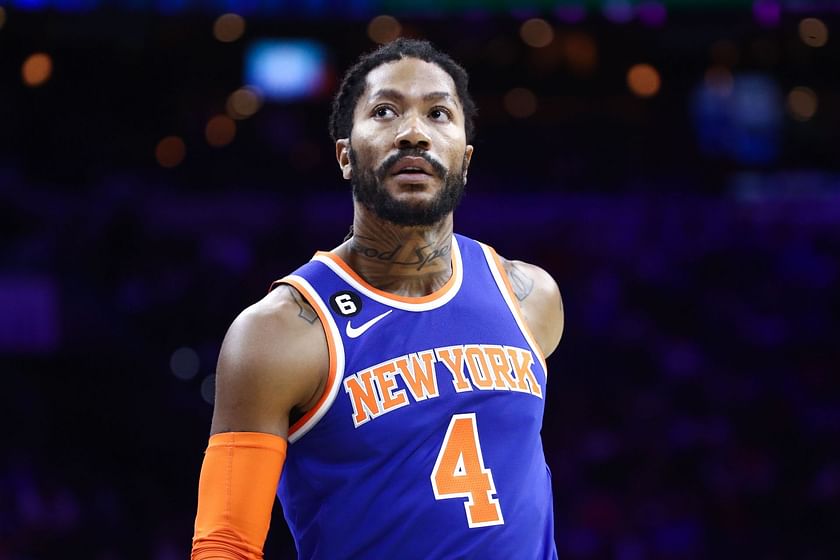 Derrick Rose Endorsements and Investments
Derrick Rose has some of the most popular Brand Endorsement Deals for any active player in the league. Some of the brands he works with include Powerade, Skullcandy, Wilson, and NBA 2K but his deal With Adidas is by far his most lucrative.
Following his 2012 MVP season Rose signed a 14-year deal with Adidas worth over $185 Million. Even by today's standards that was one hell of a deal and a whole lot of faith in the career potential of D Rose. Unfortunately just 64 days after signing that massive contract his career changed forever due to his ACL injury.
Rose is a part owner of the Chicago-based Giordano's Pizzeria and also holds a notable investment in E-sports. He became involved with FlyQuest, a League of Legends team that competes in the North American League Championship Series (LCS).
FlyQuest was founded by Wesley Edens, co-owner of the Milwaukee Bucks NBA team and Fortress Investment Group LLC. With Rose's investment, FlyQuest was able to secure funding to continue building its brand and competing at a high level.
Derrick Rose Other Sources of Income
Aside from the NBA salary, D Rose has made most of his wealth through his passive income via his investments, and multiple successful Endorsement deals over the years.
Derrick Rose House and Car
Rose's house, located in West Suburban Burr Ridge near Chicago, Illinois, boasts numerous amenities that would make any homeowner envious. The mansion spans over 9,000 square feet and features six bedrooms and nine bathrooms.
The estate's outdoor area offers many options for relaxation or entertainment. Patios surround the pool area which overlooks scenic views of nature preserves while providing privacy from passerbyers' views common in most mansions' settings.
Rose unsurprisingly also has affection for some of the best automobiles in the market. He owns some of the best luxury vehicles like the Lamborghini Aventador ($500K), Bentley Mulsanne ($310K), Rolls Royce Wraith ($320K), Ferrari 458 Italia($240k), etc., all worth tens of millions combined!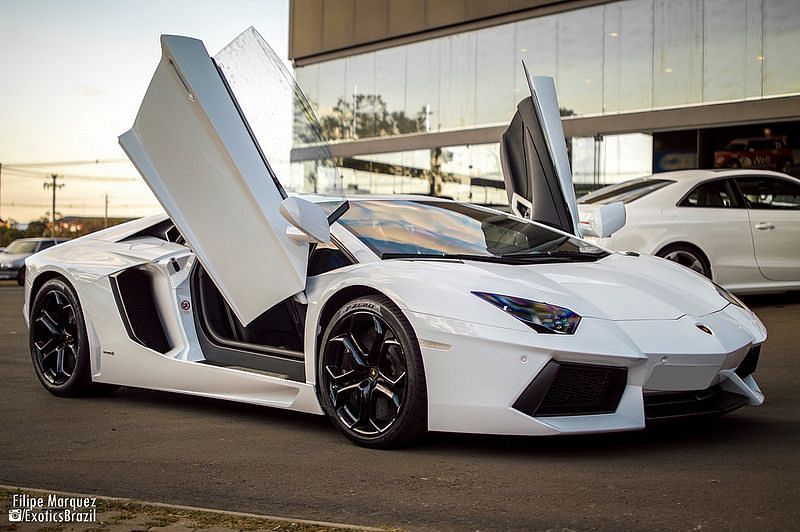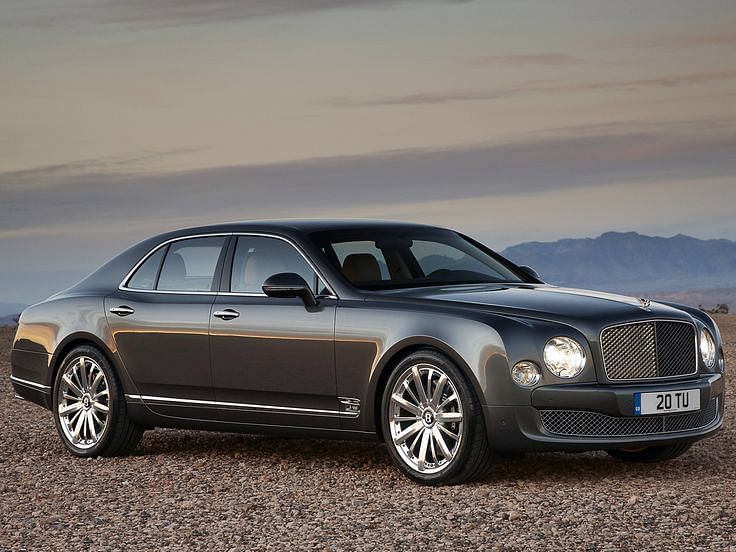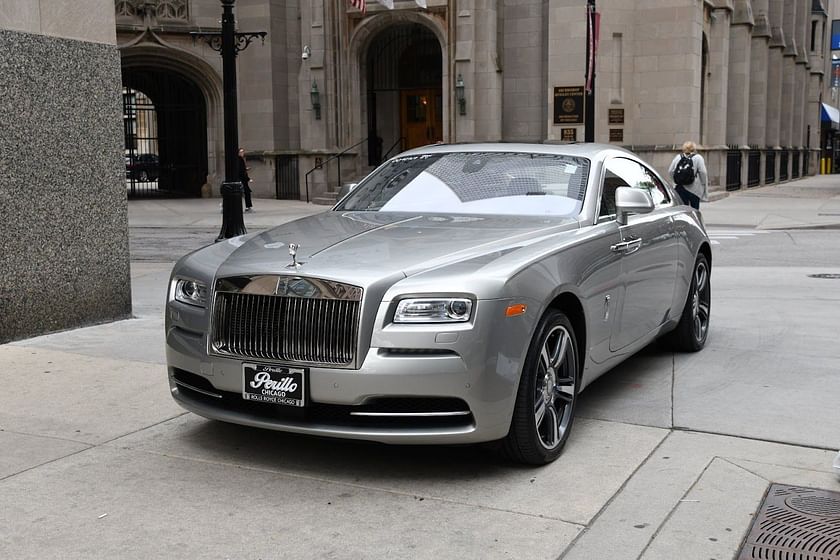 Derrick Rose Charity Work
One of Derrick Rose's most significant contributions was the creation of "The Rose Scholars" program. The program provides scholarships to students seeking higher education at any college or university in America.
It targets high school seniors with financial needs that demonstrate academic potential, leadership skills, community involvement, and a desire to make a positive impact on society.
Another way Derrick Rose gives back is by supporting various charities such as After School Matters and the Jalen Rose Leadership Academy. These organizations focus on helping disadvantaged youth reach their full potential by providing them with educational opportunities beyond what they may get from their schools or homes.
Throughout it all, Derrick Rose remained beloved by fans across America thanks to both his electric playing style and humble persona off-court. Today, even as he nears retirement age following stints with New York Knicks among other teams, people remember fondly how exciting it was watching him dominate games like nobody else could - truly one of basketball's greats!
FAQs
Q. Derrick Rose played his first NBA against Which Team?
A. Milwaukee bucks. He scored 11 points, 4 rebounds, 9 assists, and 3 steals.
Q. Which Year did Derrick Rose Win the Coveted Regular Season MVP trophy?
A. In the year 2011.
Q. Which is Derrick Rose's best Playoff Performance?
A. His 2011 playoff series with the Chicago Bulls is considered by many as the best playoff performance of his career. His most praiseworthy display of talent came against Atlanta Hawks in game 3 of the Eastern Conference semis in which he scored 44 points.
Q. Is Derrick Rose Retired?
A. Derrick Rose is still an active player in the NBA. However, his NBA career is soon approaching its inevitable end.