Kobe Bryant Net Worth (Updated 2023)
| | |
| --- | --- |
| Name | Kobe Bryant |
| Net Worth | $600 million |
| Age | 41 years at the time of his death (born August 23, 1978) |
| Residence | Newport Beach, California |
| Marital Status | Married |
| Partner | Vanessa Bryant (2001 - 2020) |
| Source of Wealth | NBA player |
| Salary | $25 million |
| Endorsements | Nike, Sprite, McDonald's, Turkish Airlines Lenovo, Hublot, Panini, Alibaba, Sina.com and Mercedes Benz |
| Endorsement Earnings | $350 million |
Born on August 23rd, 1978, Kobe Bean Bryant was a professional basketball player in the National Basketball Association (NBA). 'Black Mamba', as he was known popularly, spent his entire 20-year career with the Los Angeles Lakers, as a shooting guard. Regarded as one of the greats, Kobe was instrumental in helping the Lakers win five NBA championships.
Among his numerous accolades, Bryant won an MVP award in 2008, and was the finals MVP in 2009 and 2010. Bryant was an 18x All-Star, 15x All-NBA, 12x All-Defensive honoree.
Kobe, along with his 13-year-old daughter Gianna and seven others, died in a helicopter crash on January 26th, 2020 in Calabasas, California.
Kobe Bryant's last reported net worth
At the time of his death, Kobe Bryant's net worth was estimated at $680 million.
Kobe Bryant's last reported salary
For the last season that he played, Kobe earned $25 Million dollars. His earnings from the NBA have been consistent within an average of $25 million.
Kobe Bryant's Career Earnings
When Kobe was drafted into the NBA, he was initially picked by the Charlotte Hornets but was traded to the LA Lakers due to a prearranged deal. As he was still a minor, Kobe's parents were signatories to his rookie contract. The contract was a three-year $3.5 million deal. Kobe played for the LA Lakers throughout his NBA career and earned over $328 million. A few notable contracts include a three-year extension for $90 million, signed in 2010. When this contract ended, he signed an extension for two years for $48.5 million.
Also Read: Who is Kobe Bryant's wife, Vanessa Bryant?
Kobe Bryant's Endorsements
Kobe earned around $350 million dollars, just through endorsements. Some of the notable ones include Nike, Sprite, McDonald's, Lenovo, Turkish Airlines, and Panini among others. His popularity around the world also earned him endorsements in China from companies such as Alibaba, and Mercedes Benz.
Kobe Bryant was signed to Adidas before he launched his career in 1996. The deal spanned over six years and was worth $48 million. However, due to an allegation of sexual assault, most of his endorsement deals were terminated. A notable exception was Nike. The brand signed Kobe for a four-year deal that was worth $10 million a year. Surprisingly, they did not use him for any sponsorship-related work for almost two years.
However, when the allegations died down, his deals returned. During his final year, Kobe earned around $25 million.
McDonald's
In 2001, Mcdonald's signed a deal with Kobe Bryant for $10 million. However, due to the sexual assault allegations, they withdrew the deal.
Nintendo
In 1998, Nintendo released 'Kobe Bryant in NBA Courtside', exclusive to the Nintendo 64 console. He was one of the youngest athletes to have a video game named after him.
Call of Duty: Black Ops
In 2010, Kobe Bryant was featured in a promotional advertisement for 'Call of Duty: Black Ops.' The scene featured Kobe in a war scene, with a gun in his hand labeled 'Mamba'.
Nike
Nike stands out among all Kobe's brand partnerships because they were the only company that stood by him, in light of the sexual assault allegation of 2003. However, they did wait a while before featuring him or marketing with his image. This gave the player enough time to rebuild his image.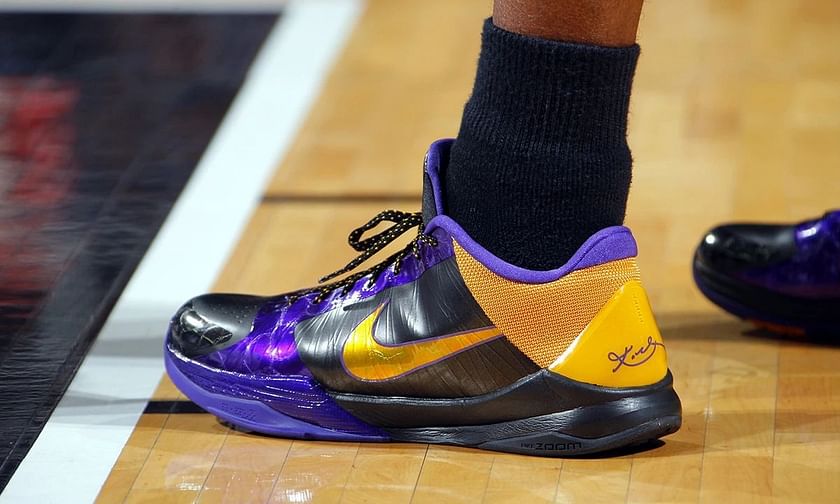 Adidas
Just before his launch into the NBA, Adidas signed a multimillion-dollar contract with Kobe.
Coca-Cola
One of the few brands that did not drop endorsement deals with Kobe when the assault charges came to light was Coca-Cola. However, they did not feature him in many advertisements.
Spalding
A deal with Kobe was a no-brainer for Spalding, owing to his image. He had been the face of an exclusive line of signature basketballs and autographed balls that were being sold for around $200.
Kobe Bryant's Investments
Body Armour Investment
Kobe, in 2014, purchased a 10% equity stake in sportswear brand BodyArmour for $6 million. As of 2018, Kobe's investment is worth $200 million, before taxes.
Bryant Stibel
In 2016, along with his partner Jeff Stibel, launched a venture-capital company called Bryant-Stibel with a $100 million funding. It was launched to invest in technology, media and data companies. Some of the ventures that they invested in include sports website The Players Tribune, LegalZoom and videogame designer Scopely. Bryant Stibel has also invested in Dell, Alibaba, and Fortnite maker Epic Games.
Kobe Bryant also founded Granity Studios, a media company that is focused on creating new narratives of the stories around sports.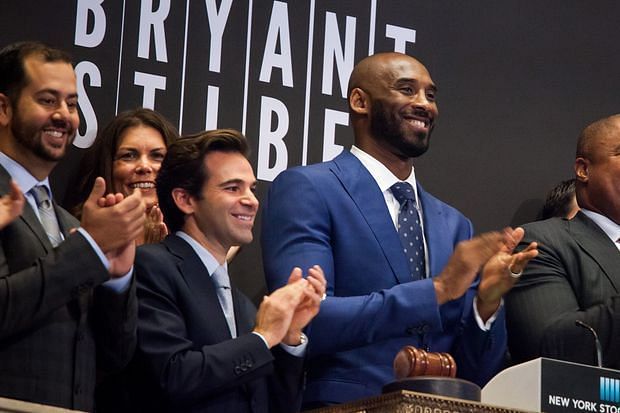 Kobe Bryant's Charity Work
The Mamba and Mambacita Sports Foundation
The 'Kobe and Vanessa Bryant Family Foundation' is one of the most impactful philanthropic works of Kobe Bryant's life. The couple started this foundation to improve the lives of youngsters and their families. The foundation offers scholarships and also is home to Mamba FC, a soccer club to mold young athletes and through the usage of sports teaches them to become leaders and independent thinkers. Following the death of Kobe and Gianna, Vanessa Bryant renamed the organization as 'The Mamba and Mambacita Sports Foundation.'
After-School All-Stars
After-School All-Stars is a non-profit organization that partners with schools to extend school hours for children from low-income backgrounds. Kobe Bryant was an honorary ambassador of this organization. He often gave motivational speeches and raised funds for the organization's Los Angeles branch.
Make A Wish Foundation
In a span of 20 years, Bryant has made the wishes of more than 250 children come true through the 'Make a Wish Foundation'. These children battle life-threatening diseases and Bryant has been called 'an amazing grant wisher who brought countless smiles to our wish kids and their families' according to the foundation's Facebook page.
Stand up to Cancer
Kobe was also a champion to people battling cancer. He raised funds for research and to pay for medical expenses. He was also part of an all-star telecast that raised more than $81 million for research in 2012.
National Museum of African American History and Culture
Kobe and Vanessa Bryant donated around $1 million to the National Museum of African American History and Culture, Washington DC.
Kobe Bryant Net Worth FAQs
What was Kobe Bryant's highest salary?
His highest salary was around $30 million during the 2013-14 season.
How much money did Kobe Bryant leave?
After his death, his net worth was estimated at around $600 million.
How much did Kobe Bryant make per game?
He made approximately around $600,000 per game.
Was Kobe Bryant a billionaire?
No, he was a millionaire.
Who inherits Kobe Bryant's money?
His wife Vanessa and daughters Natalia, Bianka, and Capri Kobe Bryant.