Kobe Bean Bryant is a former NBA player from the United States. With the Los Angeles Lakers, he played his whole 20-year professional basketball career as a shooting guard. One of the best basketball players and scorers of all time, Bryant has won five NBA titles, been named to the All-NBA Team 15 times, the All-Defensive Team 12, and been voted the League's Most Valuable Player (MVP) in 2008 and the NBA Championship MVP twice. Bryant is fourth in the league's all-time season opener and postseason scoring, and he has twice led the NBA in scoring. He was posthumously inducted into the National Memorial Basketball Hall of Fame in 2020, and he was chosen for the NBA 75th Anniversary Team in 2021.
On January 26th, 2020, in Calabasas, California, Kobe died in a helicopter crash with his 13-year-old daughter Gianna and seven more people.
Who is Kobe Bryant's girlfriend, Vanessa Bryant?
At Huntington Beach, California, Vanessa Liane Bryant was born. She was conceived by Mexican-born Sofia Laine. Vanessa, an American citizen, attended St. Boniface Parochial Academy in 1996, where she participated on the varsity cheering team. She soon shifted schools and attended Marina High School, earning an honours diploma in 2000. At the age of 18, Vanessa wed Kobe shortly after. She has made multiple appearances in music videos for artists such as Snoop Dogg, Ludacris, and Pharrell. The first child of the pair was born in 2003, named Natalia. Following a miscarriage in 2005, Gianna was born in 2006. During a difficult period, Vanessa applied for divorce in 2011. Yet in 2013, she made a social media announcement that the pair had decided against divorcing. The couple's kids, Bianka and Capri, were born in 2016 and 2019.
What is Vanessa Bryant's age and height?
Vanessa Bryant, who was born on May 5, 1982, is 40 years old. She is quite shorter than her husband Kobe, who is considerably taller at 6 ft 6 inches, standing at 5 ft 5 inches.
How long was Kobe married to Vanessa?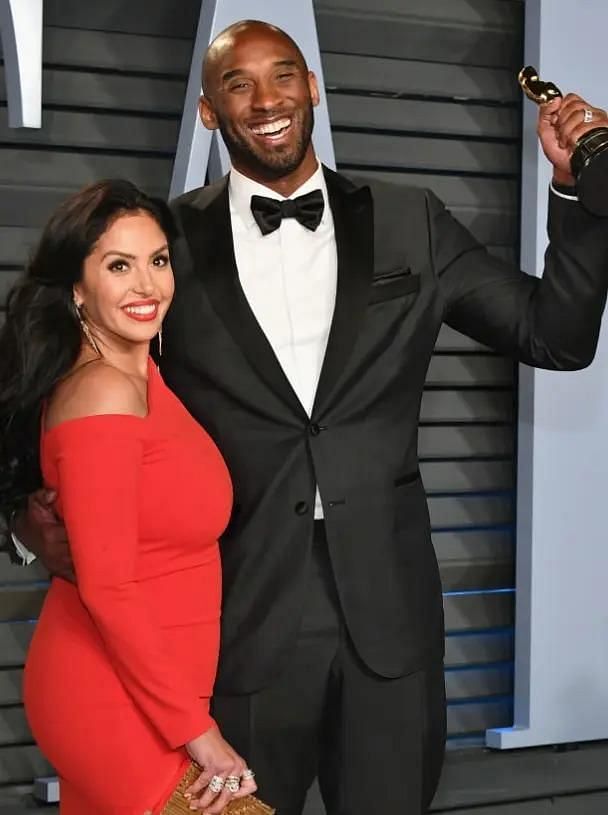 Before the basketball player's tragically abrupt death, Kobe Bryant and Vanessa were wed for 19 years. During a music video shoot in 1999, Vanessa was a senior in high school when they first connected. They were married in 2001.
What is the net worth of Kobe Bryant?
Recently, Vanessa Bryant put up for sale the Irvine, California property she co-owned with the late NBA great Kobe Bryant for close to $2 million. Vanessa is said to be the only heir of Kobe Bryant's billion-dollar wealth. According to an analysis done after Kobe's passing, Vanessa's net worth is thought to be approximately $600 million. According to recent rumours, she also received her late husband's estimated $200 million worth of BodyArmor shares. Bryant's residences and other interests are included in the riches she got as well.
How many kids does Vanessa Bryant have?
Capri, Bianka, Natalia, and Gianna are the four daughters of Vanessa and Kobe.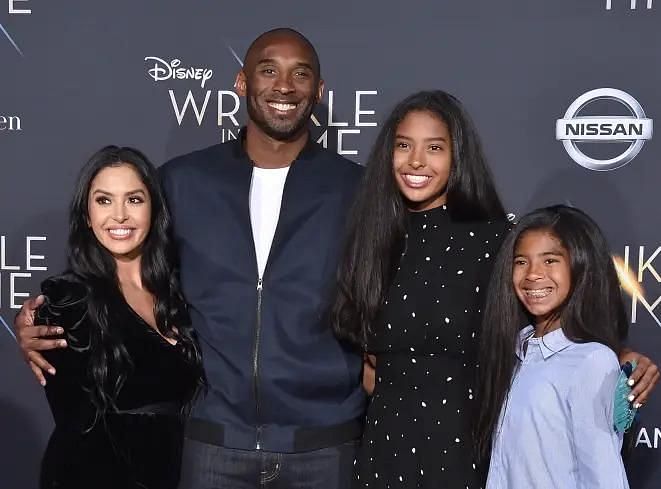 What does Vanessa Bryant do for a living?
Vanessa Bryant was born with a wide range of skills. As a teenager, she had acting skills but chose to work in makeup instead. She unintentionally became a model, though. She ended up modelling for multiple music videos, and her mother, who was very protective of her, always went with her. Vanessa, who has starred in music videos for artists like Snoop Dogg and Ludacris, didn't know that her chance profession would introduce her to the love of her life, her late spouse Kobe.
How much money did Vanessa Bryant get after his death?
She was given the $200 million worth of the shares Kobe had purchased for $5 million. She also received all of his assets, including his real estate. In 2022, the net worth will be greater than $600 million.
Legal Case Against Her Mother
In a September 2020 interview with PEOPLE magazine, Vanessa Bryant's mother, Sophia Laine, said that her daughter expelled her from the Bryant home and instructed her to hand over the car she had been given. After Bryant's passing, Sophia temporarily moved in with them.
Consequently, Vanessa Bryant criticised her mother for doing the interview and said that she had cleaned up her flat for the program. Vanessa further claimed that, in contrast to rumours, her mother had not been emotionally or physically there for her and her girls since Kobe Bryant's passing.
FAQs
Q. When Vanessa Bryant met Kobe, how old was she?
A. Vanessa met Bryant that year when she was 17 years old.
Q. What is Vanessa Bryant's net worth?
A. Vanessa Bryant's net worth is approx $600 million.
Q. What is Vanessa Bryant's age?
A. Vanessa Bryant, who is 28 years old today, was born on May 05, 1982.