Jimmy Butler is a professional basketball player who plays for the Miami Heat in the National Basketball Association (NBA). Born on September 14, 1989, in Houston, Texas, Butler played college basketball at Marquette University before being drafted by the Chicago Bulls as the 30th overall pick in the first round of the 2011 NBA draft.
Throughout his career, Jimmy Butler has established himself as one of the best two-way players in the league. He is known for his defensive prowess and ability to score at will when his team needs him most. In addition to playing for the Chicago Bulls and Miami Heat, he has also played for teams like Minnesota Timberwolves and Philadelphia 76ers.
| | |
| --- | --- |
| Name | Jimmy Butler III |
| Net Worth | $60 Million |
| Age | 33 years |
| Residence | Currently residing in South Miami Community, Florida |
| Position | Shooting guard/Small forward |
| Marital Status | In Relationship with Kaitlin Novak |
| Source of Wealth | Endorsements deals, Investments, and lucrative NBA salary |
| Endorsements | Nike's Jordan Brand, Li-Ning, Beats by Dre, Body Armor, Hyperice. |
How much is Jimmy Butler's Net Worth as of 2023?
The Miami Heat Star's Current net worth is estimated to be around $60 million as per Celebrity Net Worth. This valuation comes from various sources like his lucrative contracts with different teams throughout his career including endorsement deals which we have talked about below.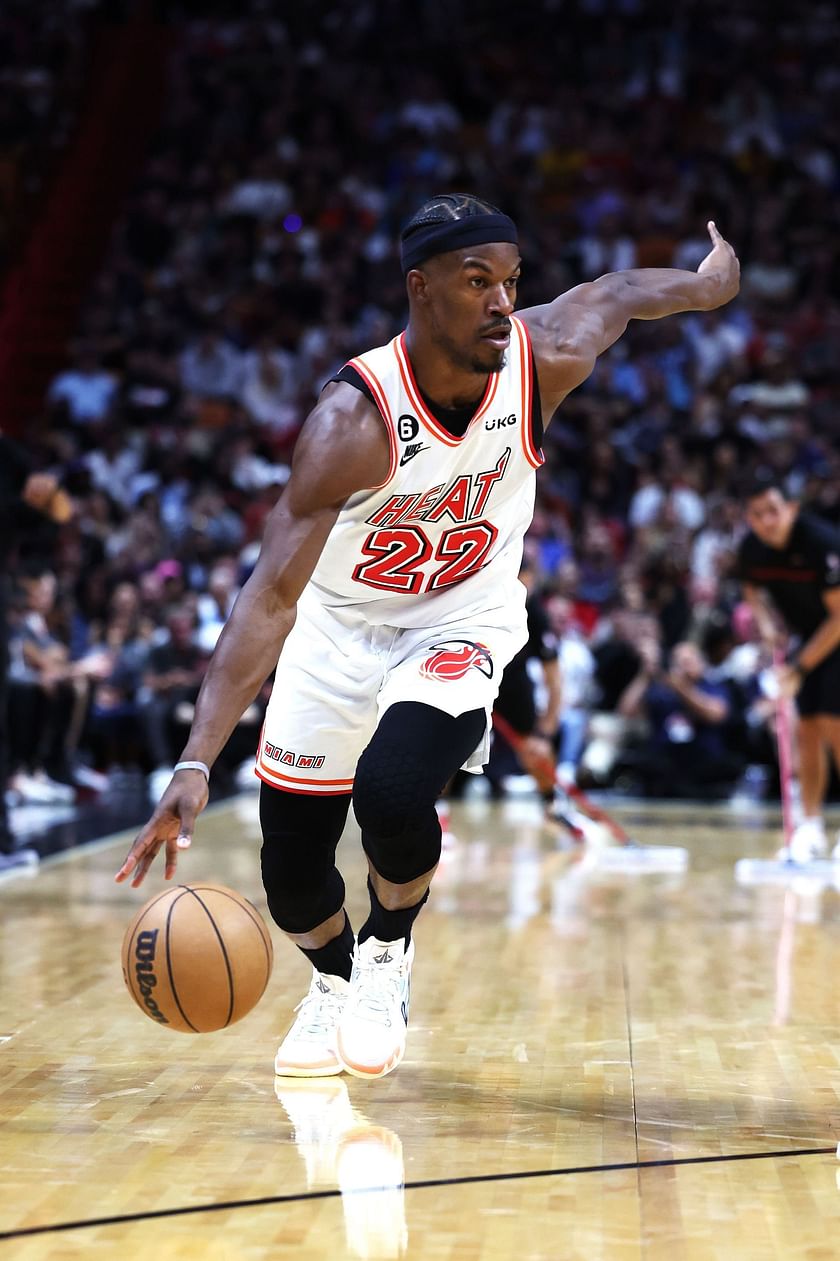 Jimmy Butler Salary
In 2021, jimmy Butler signed a $184 Million four-year contract extension with the Miami Heat. This earns him a salary of $37 Million as of the 2022-2023 NBA Regular season or about $460,000 per game.
The extension butler signed allows him to earn more as he nears the extension deadline of 2025 with reports suggesting that he will earn a whopping $52 Million in the last year of the contract.
Jimmy Butler Endorsements and Investments
Known for his skills on the court, jimmy butler has also shown some entrepreneurial skills in his business ventures. In particular, he has been involved some lucrative endorsements and investments that have helped him to build a substantial net worth.
One of Jimmy Butler's most significant endorsement deals was with Jordan Brand. This deal was signed in 2014 and reportedly made him around $5 million per year. The deal with the Jordan brand ended early in 2022 and he signed with a much less popular Chinese brand called Li-Ning. This deal makes him about $3 Million per year.
In addition to his partnerships with Jordan and Li-ning, the butler has also worked with other companies such as JBL Audio, BodyArmor SuperDrink, Panini America trading cards, and more. His most recent endorsement collaborations include Aqua Hydrate, Beats by Dre, Bonobos, five four groups, and Hyperice.
Aside from endorsements, Jimmy Butler has also made some smart investments over the years. One of his most notable investments is in coffee shops. He owns stakes in three different coffee shops: one located near Philadelphia where he used to play professionally; another near Miami where he currently plays; and one back home in Houston.
The NBA star even owns a coffee company called Big Face Coffee that became popular during the 2020-2021 playoff bubble games held in Disney World amidst COVID-19 restrictions where he charged $20 per cup which made headlines worldwide.
Jimmy Butler's other sources of Income
Butler's lucrative Endorsements deals with prominent companies like Nike's Jordan Brand, Body Armor, and Beats by Dre, his investments, and current business dealings in coffee shops, not to mention his highly respectable NBA salary have immensely contributed towards his Net Worth and are the most prominent streams of income for him.
Jimmy Butler House and Car
Butler's investment portfolio extends beyond just coffees though. Back in his days with the Bulls, jimmy butler had purchased a six-bedroom, five bathrooms mansion in Chicago's ritzy River neighborhood for $4.3 Million. The Mansion included fantastic amenities such as billiards and bar recreation room, a wine cellar, outdoor deck spaces, and lots more.
After signing with the Heat, he purchased a decent home in the south Miami community for an eyebrow-raising $7.4 Million. The home came with six bedrooms, six bathrooms, a beautiful pool, and a large parking garage for some of the best four-wheelers in all of south Miami.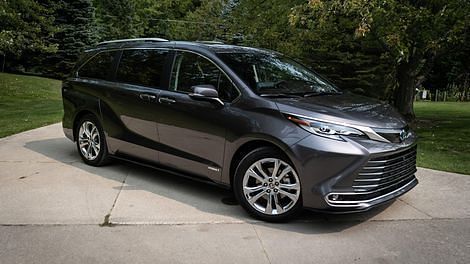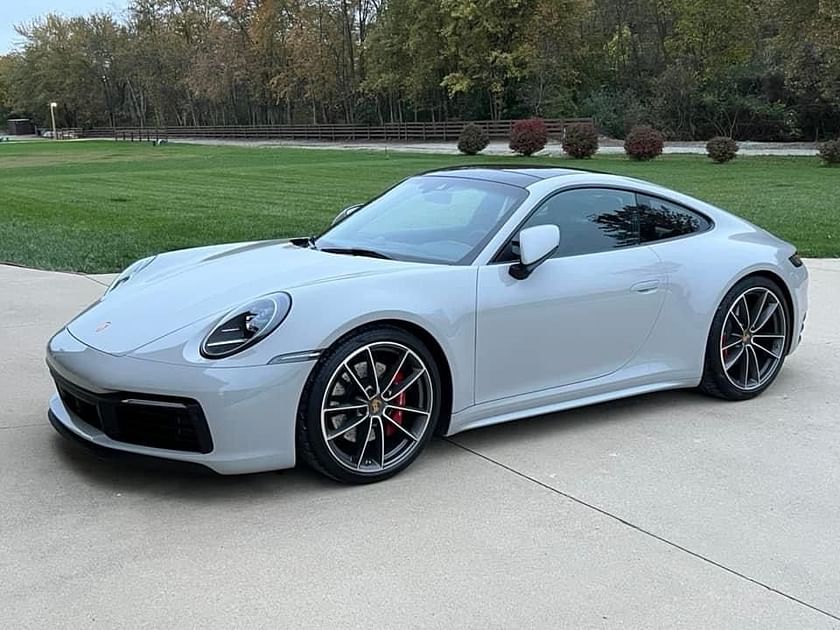 When it comes to the car he drives, the NBA all-star is very humble and doesn't appreciate overspending on automobiles. The car jimmy butler prefers the most is his Toyota Sienna ($30K) despite owning a stunning Porsche 911 Carrera S ($160K), and a Mercedes Maybach GLS ($147K).
Jimmy Butler Charity Work
One of the notable charities that Jimmy Butler has supported is the 94 Feet of Game Foundation. The foundation aims to provide education, mentorship, and resources to underprivileged youth.
Various programs and initiatives, help children from disadvantaged backgrounds develop their talents, build self-confidence, and achieve their full potential.
Butler also supports the Special Olympics organization by participating in events and raising funds for the cause. He believes that sports should be inclusive of all ages and abilities and strives to make it possible through his involvement with Special Olympics.
Apart from these organizations, Jimmy Butler has also established his charity called The Jimmy Butler Foundation. It focuses on improving educational opportunities for children who come from challenging backgrounds.
The foundation provides financial assistance to schools in need while supporting other initiatives aimed at increasing access to quality education.
Despite facing a few setbacks due to injuries and controversies surrounding locker room issues over time, Jimmy Butler remains one of the current top athletes. His excellent skills coupled with hard work and the notion of giving back and supporting the community continue inspiring young upcoming athletes striving towards success while building their careers within the sports industry worldwide.
FAQs
Q. Which year was Jimmy Butler Drafted?
A. Jimmy butler was drafted in 2011 and went 30th overall to the Chicago Bulls.
Q. Which team has Jimmy Butler represented the longest?
A. The Chicago Bulls. He played six seasons with the franchise before going to the Minnesota Timberwolves.
Q. Has Jimmy Butler won an NBA Championship?
A. Jimmy Butler and the Miami Heat went to the 2020 NBA finals but lost to LA Lakers 4-2.
Q. Where is Jimmy Butler From?
A. He is a native of Houston, Texas.