Jimmy Butler's braids and dreadlocks have been the talk of the NBA in recent days. His good friend and Miami Heat teammate, Kyle Lowry, recently expressed his opinion on Butler's new look.
During an appearance on former NBA star Vince Carter's podcast, 'The VC Show,' Lowry narrated a hilarious conversation he had with Butler on FaceTime. He said:
•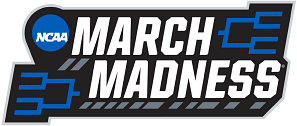 "I talked to him on FaceTime on Tuesday, I believe it was Tuesday, and I said 'what the f**k.' He's there, he's saying, 'it's fire yo!' I said, 'bruh, come on!' If anybody knows Jimmy, Jimmy's gonna do whatever the f**k Jimmy wants to do."
Kyle Lowry and Jimmy Butler have a close relationship off the court. Lowry is also the godfather of Butler's daughter. During the 2021 offseason, the duo was finally able to play on the same team when the Miami Heat struck a sign-and-trade deal with Toronto to land the former All-Star point guard.
Also Checkout:- Jimmy Butler Net Worth (Updated 2022)
Lowry and Butler led the Heat to the Eastern Conference finals in their first season together.
---
Jimmy Butler's Miami Heat continue to be a threat in the Eastern Conference
The Miami Heat came close to winning a championship with Jimmy Butler. The Heat made the NBA Finals in the 'Orlando Bubble' in 2020 and forced seven games against the Boston Celtics in the 2022 Conference Finals, despite being shorthanded.
The Heat were one of the most underrated teams last season, but managed to nab the top seed in the conference.
The loss of veteran forward P.J. Tucker in free agency weakens the team, but they will still expect to compete next season.
Jimmy Butler has been a beast in the playoffs in the past, while Bam Adebayo and Tyler Herro continue to improve each year. Kyle Lowry had a significant impact last season, but injuries hampered his chances of helping the team get to the next level in the postseason.
Nevertheless, a new season presents a new opportunity for the Miami Heat. They are reportedly interested in Kevin Durant and Donovan Mitchell. If they acquire either of the two, they would be among the favorites to win the title.