Many NBA players adore Shaquille O'Neal due to his playful character, which could lighten anybody's mood in an instant. In an interview, Dallas Mavericks legend Dirk Nowitzki revealed how much of a Shaq fan he was by reciting a rap from one of the four-time champion's songs.
Graham Bensinger had a chance to sit down and talk to the 2011 champion. Bensinger brought up the fact that Dirk was a big fan of Shaq's music. Before confirming that he was a fan, Nowitzki was surprised and couldn't believe the question.
"So, I was such a huge NBA fan and I was a huge Shaq fan, I also loved his rap music," Nowitzki said. "There was (a song) with the Fu-Schnickens that I loved. It's called 'What's Up Doc.' Then, at the end, he comes in. This is a bit embarrassing, but there was a time where I can, his entire spiel, I could rap that. I'm not sure I can get the whole thing going."
•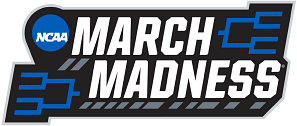 Nowitzki then showed off his rap skills by doing O'Neal's part in the song. Dirk's unexpected rap stems from how big of a fan he is of O'Neal. Before the German forward made his way into the NBA, Shaq was already having fun off the court.
The 2007 MVP retired from basketball after playing 21 seasons for Dallas. Since then, he's done a plethora of other things. Most notably, he can often be seen playing tennis, a sport he loved to play even while he was active in the NBA. The 14-time All-Star also got involved in a few of the Mavs' other agendas despite being retired.
The Mavericks organization recently unveiled Dirk's statue outside of the American Airlines Center in honor of his dedication to the team.
Also read: When Shaquille O'Neal responded to people who mistook him for Michael Jordan: "I'm way better than [him]"
---
Shaquille O'Neal goes after Dwight Howard's Hall of Fame credibility
Shaquille O'Neal isn't a huge fan of Dwight Howard, mostly due to the latter taking the "Superman" mantle. But now that Howard is playing in Taiwan, people thought their feud would calm down a bit. However, O'Neal continues to comment on Dwight's game and how the former All-Star isn't really that good.
This time, there was a video that went viral where Howard was matched up against Sim Bhullar, a 7-foot-5 center from India. Bhullar's size made it hard for the eight-time All-Star to slow him down on the defensive end. Due to this, O'Neal questioned Howard's Hall of Fame eligibility.
One user on Instagram commented that Howard shouldn't be in the Hall of Fame after that embarrassing performance against Bhullar. Shaq, in true fashion, replied in agreement.
Before that, Shaquille O'Neal shared how unimpressed he was with Howard's first few games in Taiwan and used his podcast to share his opinion.
"He's supposed to have 30 points playing against dudes 5-8," O'Neal said. "This league reminds me of the Life Time Fitness league every Saturday when I go work out on Saturday."
Also read: Shaquille O'Neal mocks Dwight Howard for dominating in Taiwanese league: "This league reminds me of the Lifetime Fitness League"
Edited by Joseph Schiefelbein