Golden State Warriors All-Star Draymond Green believes the team can still win more NBA titles. However, an NBA journalist has expressed his doubts at the possibility.
The 33-year-old do-it-all forward shared this in an interview with ESPN, saying that he does not see any reason why they cannot add two more to the four titles they have already won.
Draymond Green said:
•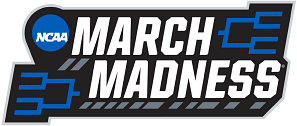 "I don't see how we can't win two more championships. Why not? I don't see anything in the way stopping that…"
Reacting to what Draymond Green said, ESPN senior NBA writer Zach Lowe cast a doubt on what the four-time All-Star said, opining that while the core of Green, Stephen Curry and Klay Thompson is still formidable, a lot of factors have to be considered, including Nikola Jokic and Dallas Mavericks.
Lowe said:
"They have won four, two of them came when they had KD (Kevin Durant) in one completely unbeatable super team. Winning one is hard and as for why not, there is a big fella in Denver (Nikola Jokic) who's gonna have something to say in everything that happens in the Western Conference for a long time. Then there is age, there is injuries."
He continued:
"Look, the odds are on zero greater than two being the most likely outcome in terms of how many are left in them but the window is still open … But if you're going to ask me, zero, one or two? Sorry Draymond but I'm going with zero. I don't feel great about it, it makes me sad, but it's more likely to me."
For the 2023-24 NBA season, Golden State will have a roster that now includes 12-time All-Star Paul. He was acquired in June as part of a trade with the Washington Wizards in exchange for three players, including Jordan Poole, two future draft picks and cash considerations.
Lowe said the Warriors need to meet the veteran Paul halfway at this stage of his career and not expect him to seamlessly adapt to a new role with new teammates, saying:
"Chris Paul is 38 years old. There is only so much adaptation left in his body. He has got to adapt obviously to a new role, definitely playing alongside Steph, definitely playing a little faster, but the Warriors if they are going to embrace what Chris Paul is and what they say he brings to their team they have to lean on his direction a little bit…"
Golden State finished last season with a 44-38 record, sixth in the Western Conference. They beat the Sacramento Kings over seven hard-fought games in the opening round of the playoffs to advance to the next round.
The Warriors, however, bowed out after a 4-2 series loss against the Los Angeles Lakers in the Western Conference semifinals.
Golden State Warriors 2023-24 NBA roster
· Klay Thompson
· Jonathan Kuminga
· Chris Paul
· Stephen Curry
· Moses Moody
· Gary Payton II
· Kevon Looney
· Andrew Wiggins
· Brandin Podziemski
· Trayce Jackson-Davis
· Cory Joseph
· Dario Saric
· Lester Quinones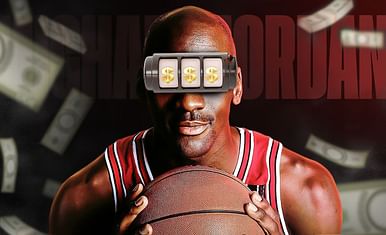 How did Michael Jordan's gambling "habit" taint his image?