LA Lakers superstar LeBron James achieved another personal milestone on Tuesday night during his team's 129-123 win against the New York Knicks at Madison Square Garden. James passed NBA greats Mark Jackson and Steve Nash on the assists leaderboard, moving into fourth place.
Considered one of the greatest passers to have played the game of basketball, James notched up his 10,336th assist with a pass to Thomas Bryant in the fourth quarter. He ended the game with two more assists to take his tally to 10,338.
Fans flocked to social media to hail LeBron James for his incredible feat. Here are some of the best reactions on Twitter:
•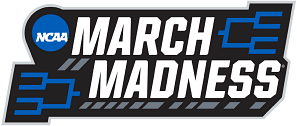 Although he finds himself significantly behind Chris Paul, who occupies third place on the assists leaderboard, James has added yet another layer to his greatness. More importantly, his performance at Madison Square Garden helped the Lakers notch up a much-needed win to improve to 24-28.
Read: 3 records LeBron James broke or inched closer to in Lakers win against Knicks
---
LeBron James on track to surpass Kareem Abdul-Jabbar
The last two NBA seasons have been bittersweet for LeBron James. While he has continued to play at a high level and inch closer to records, his team has struggled to register wins.
Considering the team's poor performances, Lakers fans have found solace in the fact that James is set to pass Kareem Abdul-Jabbar as the NBA's all-time leading scorer.
James, who notched up 28 points as part of a triple-double in the overtime win against the Knicks, is now just 89 points shy of Abdul-Jabbar's record.
Considering the pace at which he's going, the "King" is on track to pass Kareem in the next 3-4 games. Once he does so, he will further his case to be called the greatest player of all time.