Ja Morant and the Memphis Grizzlies have constantly been in the headlines in recent weeks. After the NBA handed Morant an eight-game retroactive suspension, the team is looking forward to his return against the Dallas Mavericks on March 20.
The Grizzlies will leave the city immediately after the game rather than stay overnight. The decision is the result of Morant's extra-curricular activities on the road.
Naturally, fans were quick to share their opinions on social media once this was made public.
•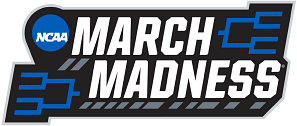 What has Ja Morant said about the suspension and recent allegations?
Ja Morant has been the subject of a lot of criticism. He was accused of being inside an SUV that followed and pointed a red laser at an Indiana Pacers traveling party back in January. This stemmed from an on-court altercation between Morant and Pacers guard Andrew Nembhard earlier that night.
Two other incidents involving Morant also resurfaced. The 23-year-old allegedly punched a 17-year-old during a pickup game in the offseason. Morant reportedly showed up at his house with a gun in his waistband.
Morant and his friends were also involved in an altercation at a Memphis mall. He reportedly threatened the mall's head of security in the parking lot. Both of the incidents allegedly took place four days apart.
Morant had a meeting with commissioner Adam Silver at the NBA headquarters earlier this week. During an interview with ESPN, the Grizzlies star said that many of the allegations against him and his friends, including Davonte Pack, were fabricated. Despite that, he has owned up to his mistakes.
"I don't condone it or any type of violence, but I take full responsibility for my actions," he said. "I made a bad mistake. I can see the image that I painted over myself with my recent mistakes."
How have the Memphis Grizzlies responded to the situation?
The Grizzlies plan to make sure that Ja Morant has the mental health support he needs. During his time away from the team, he reportedly enrolled in a counseling program.
According to head coach Taylor Jenkins, Morant will likely be on a minute restriction when he rejoins the team on Monday. He's been off for two weeks and will need to work himself back into game shape. Morant will also have ongoing dialogue with the Grizzlies front office and coaching staff:
"We (will) sit down and talk to him and guide him through this process," Jenkins said. "That's going to be our focal point, on and off the court. As I said in the beginning, support and accountability — that's what we are focused on. Not just in these recent couple of weeks, but moving forward.
"Obviously, things are going to be different."