Fans didn't give Paul Pierce a break as he asked for some opinion on Twitter on what his album would've been called if he ever had one. The 2008 Finals MVP isn't new to getting trolled by fans, as he always dealt with them even when he was active in the league.
Pierce isn't one of the NBA players who can spit bars on the microphone. Guys like Damian Lillard, Lou Williams and the iconic Shaquille O'Neal are some of the guys fans could quickly think of. Still, it appears as if The Truth is a fan of music and would just want to mingle with his fans.
"If I had an album what would it be called," Pierce tweeted.
•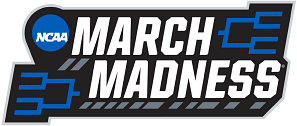 Unfortunately, for the Hall of Fame forward, trolls are everywhere on the internet, and he was their latest victim. While there were good suggestions from some of his fans, the humor that the internet trolls displayed was on a different level.
We've gathered some of the funniest responses from fans who entertained Pierce's curiosity.
Regardless of what most fans think, Pierce is one of the best players of the modern era. He led the Boston Celtics to a championship, made the All-Star team 10 times and was named part of the NBA's 75th Anniversary team last season. He's a legendary player, not just for the Celtics, but for the entire league.
Also read: Paul Pierce reflects on what Boston Celtics need to do to win title no. 18: "This is just something that Doc always told us"
---
Paul Pierce shared why he chose Kansas over other major colleges
Before his outstanding career with the Celtics, Paul Pierce showed off his skills at Kansas. He played in college for three years as he slowly developed into one of the best scorers in basketball history. For Pierce, it was easy to convince him to commit to Kansas after what they presented to him during his game visit.
The Truth shared the story with his former teammate and close friend, Kevin Garnett:
"I went to games at USC. I went to games at UCLA. UCLA is one of the top teams in the country. When I took that game visit to Kansas, and I saw the atmosphere and my name, it was different."
"It's like religion in Kansas, Lawrence. Allen Fieldhouse. It's only a few arenas that mimic, like Duke, Carolina. It's only a few. When you look at on TV, and, yo, like, this crowd, it's crazy.
"When I got in the crowd and I was sitting there, and it was like, 'Paul Pierce!' I saw a picture of myself there. I knew right after the visit, 'I'm playing here.'"
Pierce played for Kansas for three years, averaging 16.4 points, 6.3 rebounds and 2.2 assists. After his junior season, he declared for the NBA draft and was selected by Boston with the 10th pick.
Also read: Paul Pierce on Boston Celtics' mindset as they continue to dominate the league: "We're about to beat the s**t out of them"
Edited by Joseph Schiefelbein