Ja Morant of the Memphis Grizzlies was suspended for eight games by the NBA due to conduct detrimental to the league. Morant will be eligible to return on Monday against the Dallas Mavericks. He recently underwent counseling on how to handle stress in Florida.
But before Morant could return to help his team in the final stretch of the regular season, someone dug up his old Instagram account from 2013. His old IG account had the username @soexclusive12_ and contained a couple of selfies with very interesting captions.
The first photo is captioned, "Drug Money Can Buy Wht Yhu Wnt....." and the other one says, "I high af."
•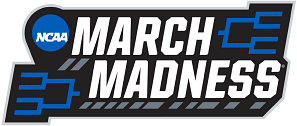 It's funny and cringy to look back at old photos, but it's kind of disturbing that Morant was talking about drugs and getting high at the age of 12.
Nevertheless, the internet made fun of Ja Morant's photos from his old Instagram account. Morant opened himself up to criticism and ridicule with his recent actions, so it's not surprising that social media is all over him again.
Here are some of the reactions and memes on Twitter:
Also Read: What happened to Andrew Wiggins? Uncovering reasons behind Golden State Warriors star's unavailability
---
Where did Ja Morant grow up?
Ja Morant was born on Aug. 10, 1999 in Dalzell, South Carolina to Tee and Jamie Morant. Both of Ja's parents were athletes, with Tee being a high school teammate of Hall of Fame guard Ray Allen.
Morant grew up in Sumter, South Carolina, playing high school basketball for Crestwood. He moved to Kentucky to play two seasons of college basketball at Murray State. He was then drafted second overall by the Memphis Grizzlies in 2019.
Also Read: "North Carolina would've done better" - Fans react to Arizona State's dominant win over Nevada, some thought UNC would have put up a fight against the Sun Devils
---
Ja Morant reveals gun in IG video not his
Ja Morant publicly spoke for the first time since his controversial Instagram live video in an interview with ESPN's Jalen Rose. Morant explained that the gun he flashed on the stream was not his property. It was the reason why the police didn't file any charges against him and the NBA didn't suspend him for a long period.
"The gun wasn't mine," Morant said. "It's not who I am. I don't condone any type of violence, but I take full responsibility for my actions. I made a bad mistake and I can see the image that I painted over myself with my recent mistakes, but in the future, I'm going to show everybody who Ja really is, what I'm about and change this narrative."
Also Read: "Book be cooking everywhere other than on court" - Hilarious Devin Booker and Jenna Ortega memes trend in wake of viral tweet
Edited by Juan Paolo David