Newly inducted Hall of Fame player Pau Gasol had the chance to visit Team USA at their practice facility recently as the Americans prepare for their crucial semifinal game against Germany. Gasol wasn't by himself as fellow retired athletes Carmelo Anthony and Sue Bird accompanied him.
Looking at it, the trio of Gasol, Anthony and Bird visiting Team USA was weird. While Melo and Bird are both Americans and have suited up for the national team, it made the appearance of the two-time champion odd. The big man is Spanish and played for Spain's national team several times.
During those times, Gasol was the leader of the team that went against Team USA on a few occasions.
•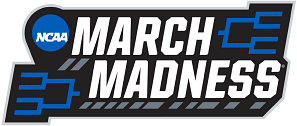 The players and coaches greeted the legends, and they engaged in small talk. After the fans saw this, they quickly brought up the fact that Gasol is from Spain. Here are some of the best reactions.
Luckily for USA fans, they don't have to worry about Gasol as much this year. Other than he's retired from basketball, Spain lost two of its five games and didn't qualify for the quarterfinals.
Early this year, the Spanish big man was named as one of the ambassadors of FIBA, together with Anthony and Argentinian legend, Luis Scola.
You might also be interested in reading this: Exclusive - 'Pau Gasol was the perfect fit with Kobe Bryant': Phil Jackson, Jeanie Buss, Mitch Kupchak reflect on Spaniard's decorated Lakers career
---
Richard Sherman compares Christian Wood to Pau Gasol
One of the biggest news in the NBA this week was when the LA Lakers confirmed the signing of Christian Wood. The acquisition was praised as one of the smartest moves by the Purple and Gold this summer. The addition of Wood gives them another option on the perimeter and could become a reliable source of offense.
The new host of "Undisputed," Richard Sherman, had an interesting comparison for the newly-signed big man. Sherman compared Wood to Pau Gasol, who's a basketball legend, not just in the NBA, but also internationally.
"This is huge, regardless of how they use him," Sherman said. "If they start him and let A.D. (Anthony Davis) play the four, I'm sure A.D. would be ecstatic about that.
"Pau Gasol – a Lakers great – jersey just went in the rafters, during his Lakers career averaged 18 and nine – or 18 and 10. This boy coming in is averaging 18 and nine over the last three years – 38 percent shooting from 3. I feel like he's gonna be a great asset."
It's an odd comparison by Sherman, although he makes a decent argument about it. Still, fans might not agree with how he compared a two-time champion to Wood.
Also read: Pau Gasol recalls Kobe Bryant's iconic welcome message to Lakers at 00:00: "Let's go win a championship together"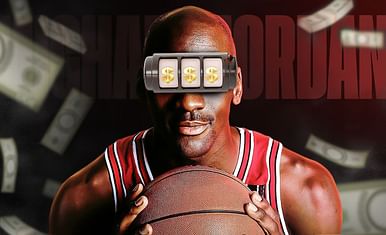 How did Michael Jordan's gambling "habit" taint his image?
Edited by Joseph Schiefelbein