Draymond Green was ejected in the fourth quarter of Game 2 between the Golden State Warriors and the Sacramento Kings on Monday. Green was called for a flagrant foul for stomping on Domantas Sabonis' midsection.
Some fans are already calling for Green's suspension, which could happen for Game 3. NBA commissioner Adam Silver was present during the game, and the league could always review the incident.
So, how many times has Green been suspended during his career? The former Defensive Player of the Year has been involved in some of the most controversial situations in NBA history, such as punching Jordan Poole and kicking Steven Adams in the groin.
•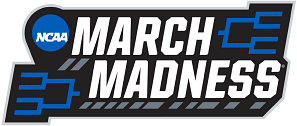 According to Spotrac, believe it or not, Draymond Green has only been suspended three times during his NBA career. Green's first career suspension happened during the 2016 NBA Finals. He was called for a flagrant foul after hitting LeBron James in the groin area in Game 4.
Due to accumulating four flagrant fouls in the playoffs, Green was suspended for Game 5. His second suspension happened in the early part of the 2018-19 season. It was handed out by the team to Green for his heated argument with Kevin Durant on the bench.
Green's third suspension happened towards the end of this season for accumulating his 16th technical foul. He was suspended in the preseason for punching teammate Jordan Poole in training.
Also Read: "Stuff happens, it's basketball" - Domantas Sabonis plays down stomp from Draymond Green who got ejected in Game 2
---
Will Draymond Green get suspended for stomping on Domantas Sabonis?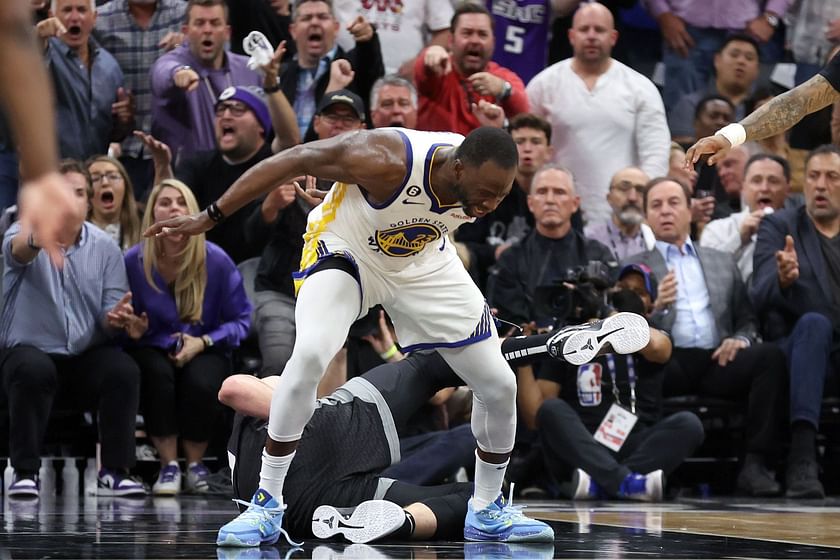 Some fans want Draymond Green to get suspended for Game 3 following his stomp on Domantas Sabonis in Monday's game. Green was assessed with a flagrant foul, but is that enough for him to get suspended?
It should be noted that the NBA can review fouls and hand out punishments when needed. However, history suggests that Green might not receive any suspension for his stompong on Sabonis. Green was not suspended for kicking Steven Adams in the groin in Game 3 of the 2016 Western Conference finals.
Green was called for a flagrant foul one during the game, but the league upgraded it to a penalty two. He was not suspended and was fined $25,000. It could certainly be the same case for Green, who will likely receive a monetary punishment for his hit on Sabonis.
NBA commissioner Adam Silver was present at Monday's game in Sacramento. It is unknown if Silver witnessing the incident will result in a suspension, but more fans will likely call for it if Sabonis suffers an injury.
Also Read: Former mobster once retracted his statement about connection between Michael Jordan's gambling and his father's murder after seeing confession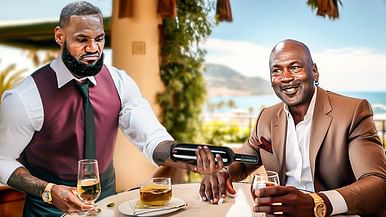 How is Michael Jordan officially richer than NBA's 10 richest players?!
Edited by Juan Paolo David