Domantas Sabonis played down the stomp he received from Draymond Green, who was ejected in Game 2 of their playoff matchup on Monday. The incident happened with around seven minutes left in the fourth quarter during a rebound play.
Sabonis fell down and held on to Green's right foot. The former Defensive Player of the Year tried to get his leg out, which resulted in him stomping on Sabonis' midsection. The referees proceeded to stop the game and review the play.
Green was called for a flarant foul penalty two, which was an automatic ejection. Meanwhile, Sabonis was called for a technical foul for holding on to Green's foot.
•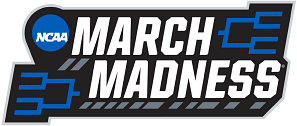 After the game, Domantas Sabonis was asked about Draymond Green's stomp. Sabonis did not hold any ill-will towards Green, explaining that it was just good playoff basketball.
"It's playoff basketball," Sabonis said. "Just look at the fans, this is it. We're here to fight so every time we step on the floor; we're gonna give everything for our teammates and the franchise. We're both fighting for the rebound. We found each other. Stuff happens; it's basketball. We got to move on, next play."
Sabonis finished with 24 points, nine rebounds and four assists in the Sacramento Kings' 114-106 win over the Golden State Warriors. The Kings used Green's absence to their advantage and made a late run to get the win.
Also Read: A former mobster once retracted his statement about a connection between Michael Jordan's gambling and his father's murder after seeing a confession
---
Domantas Sabonis leads Kings in win over Golden State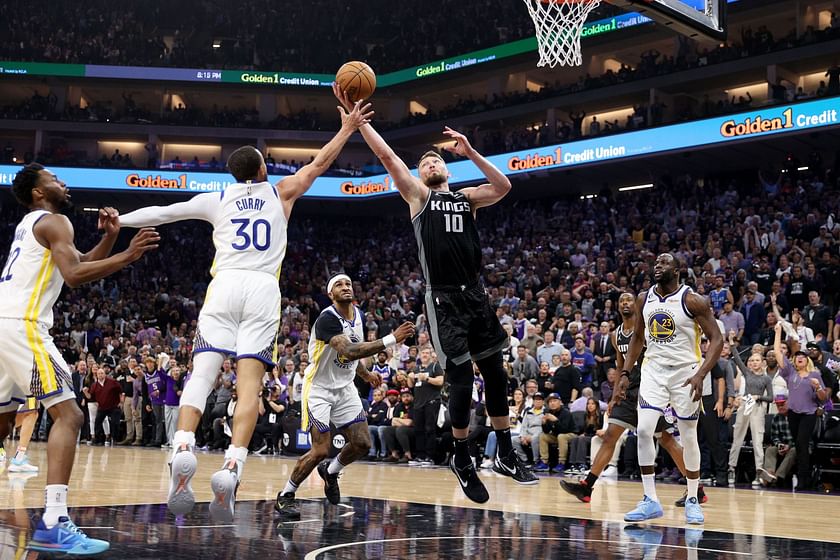 Domantas Sabonis received a lot of painful hits in the Sacramento Kings' 114-105 win over the defending champions. The Golden State Warriors had to endure a tough defense and a bad shooting night, as well as the ejection of Draymond Green in the fourth quarter.
Sabonis had 24 points, nine rebounds and four assists, shooting 8-for-12 from the field and 8-for-12 from the free throw line. De'Aaron Fox struggled with his shot but still came up clutch for the Kings. Fox finished with 24 points, five rebounds, nine assists and four steals.
Malik Monk and Davion Mitchell played great off the bench, scoring 18 and 14 points, respectively. Kevin Huerter had 15 points, five rebounds and two blocks, while Harrison Barnes provided 13 points, six rebounds and three steals.
Meanwhile, Steph Curry had a game-high 28 points on 9-for-21 from the field. Andrew Wiggins had his best game back from a personal family matter to score 22 points and grab five rebounds. Klay Thompson added 21 points, but it wasn't enough to get the victory.
The Warriors are now down 2-0 to the Kings, but are coming home to the Chase Center for Games 3 and 4. The defending champs are much better at home with a regular season record of 33-8.
Also Read: What did Todd Hansen do? Kettle Moraine Basketball coach resigns in wake of recent arrest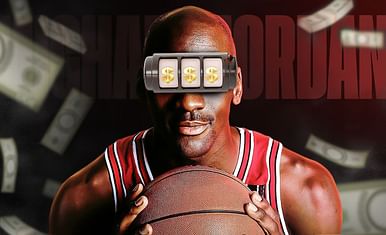 How did Michael Jordan's gambling "habit" taint his image?
Edited by Juan Paolo David