Michael Jordan is reportedly in talks to sell his majority stake in the Charlotte Hornets. Jordan initially bought into the Hornets ownership group as a minority owner in 2006. Four years later, in 2010, the NBA Hall of Famer reportedly spent $275 million to take over as the majority owner of the franchise, making him the NBA's only black majority owner.
Jordan reportedly sold a 20% stake in the Hornets to Gabe Plotkin, the founder and chief investment officer of Melvin Capital, and Daniel Sundheim, the founder and chief investment officer of D1 Capital, in 2020. The six-time NBA champion reportedly made over $300 million from the sale, while retaining 80% ownership of the franchise.
The Charlotte Hornets are currently valued at $1.77 billion, meaning that Michael Jordan stands to make a tremendous profit on his initial buy-in price, as his 80% should bring him almost $1.5 billion. It is unclear what led to his desire to sell the franchise, however, if the deal goes through, Jordan's 13-year investment will have paid off substantially.
•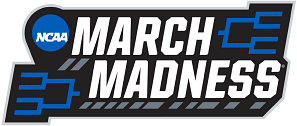 Michael Jordan in talks to sell the Charlotte Hornets, according to ESPN's Adrian Wojnarowski
While Michael Jordan has spent the past 13 years as the majority owner of the Charlotte Hornets, the five-time NBA MVP could be looking to sell. ESPN's Adrian Wojnarowski reported that Jordan is engaged in talks to move on from his role as the majority owner, while keeping a minority stake in the team, stating:
"ESPN Sources: Charlotte Hornets owner Michael Jordan is engaged in serious talks to sell a majority stake in the franchise to a group led by Hornets minority owner Gabe Plotkin and Atlanta Hawks minority owner Rick Schnall."
The report added:
"No deal is imminent, but there's significant momentum on a sale that would eventually install Plotkin and Schnall as the co-governors of the Hornets, sources said. If sale is completed, Jordan would be expected to keep a minority stake in team."
Check out Adrian Wojnarowski's tweets below:
It is unclear what percentage of the team Jordan, who is widely considered the greatest basketball player of all-time, will look to retain. While he currently owns about 80% of the team, relinquishing his role as majority owner means that he would be selling at least 31% of his stake in the franchise.
There is currently no timetable on when a deal could be expected to be completed, or what led to Jordan's decision to consider selling.
Edited by Caleb Gebrewold