Los Angeles Lakers legend Kobe Bryant may have only been 18 years old during his rookie year in the 1996-97 NBA season.
However, that didn't stop Bryant from having extreme confidence that he would one day dominate the NBA. According to his former co-star Shaquille O'Neal, the day he met Bryant, the then-Lakers rookie told him that he would one day be the GOAT. This mindset immediately earned Bryant the respect of the superstar big man.
During Shaq and Bryant's one-on-one sit-down interview titled "Players Only: Shaq & Kobe" in 2018, the duo spoke about their first encounter. Shaq asked Bryant if he remembered what he told him regarding his career goals. Bryant then thought about it for a moment before offering up a guess:
•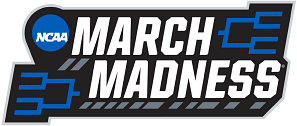 "Do you remember what you told me one day when I first met you?" Shaq asked.
"You said that you were going to be the — finish it for me."
"What, the greatest player of all time?" Bryant answered.
"Do you remember you told me that?" Shaq asked.
"No, but that sounds like something that I would say," Bryant said.
Shaq then recalled Bryant's desire to be better than Chicago Bulls legend Michael Jordan, in particular. According to the "Big Aristotle", this desire is what drove Bryant to become an all-time great:
"Another thing you told me as an 18-year-old, 'I'mma be better than Mike,'" Shaq recalled.
"So, I knew it definitely drove you. And there's always gonna be those comparisons when somebody came before you. I mean, I don't know if you patterned your game after him or not. I don't know if you watched him in high school, but it was a lot of similarities."
(2:03 mark below)
Also read: "Just got one more than Shaq": When Kobe Bryant riled up Shaquille O'Neal, leading to a rampage in his own house after clinching 5th NBA title
Kobe Bryant on how it felt to surpass Michael Jordan on the NBA's all-time scoring list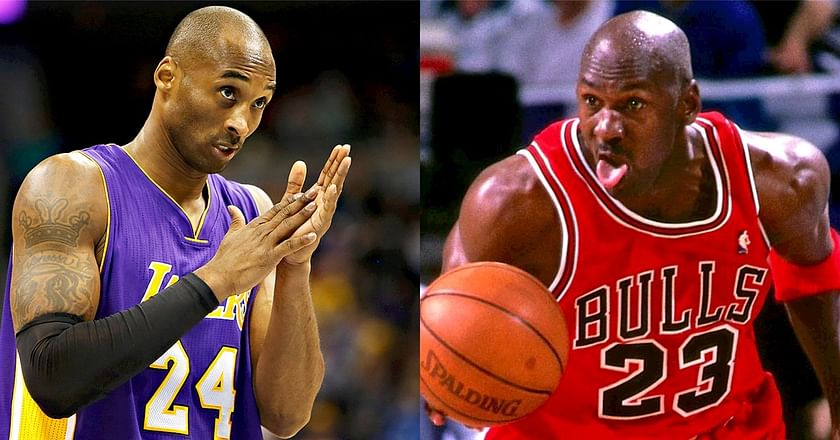 Later on in their sit-down interview, Shaquille O'Neal asked Kobe Bryant if he felt satisfied after surpassing Michael Jordan on the NBA's all-time scoring list in 2014.
Bryant retired with 33,643 career points compared to Jordan's 32,292 career points. However, according to Bryant, the moment was not as rewarding as he thought it would be.
This was because Jordan ended up filling an older brother-type role in his life. So, rather than wanting to surpass Jordan in scoring, the Lakers legend wanted to continue his legacy:
"I know that day you passed up Michael Jordan, I know you was probably riding in your car like [extremely satisfied]," Shaq said.
"You know what man, I thought I would be," Bryant said.
"But what happened is when I came into the league, I wanted to take more. All I heard was they called me 'Black Panther,' they called me 'Black Jesus,' all this stuff. So, I wanted to see what this was about. But what happened is that he wound up becoming a big brother to me.
"He saw something in me that reminded him a lot of himself when he was coming up. He took me under his wing a lot and showed me a lot of things, taught me a lot of leadership things. So, when I passed him up, I remember talking to him afterward, and he's still here.
"The information and the stuff that he's passed on to me, I'm breathing that spirit back into the game all over again, which is a lot of the reason why I try to do that now for the next generation."
Unfortunately, Kobe Bryant tragically passed away just two years later in 2020. However, his legendary competitive spirit has continued to live on and serve as an inspiration for the next generation.
Also read: "I would've had f**king 12 rings" – Kobe Bryant once grilled Shaquille O'Neal for being slacker & out of shape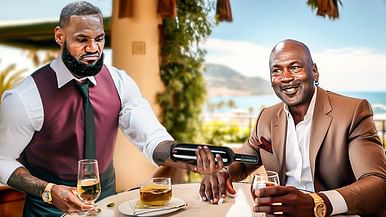 How is Michael Jordan officially richer than NBA's 10 richest players?!