Tyler Herro is expected, at some point, to play in the NBA Finals between the Miami Heat and Denver Nuggets. He was reportedly pushing for a return in Game 1, but remained out as he reportedly experienced swelling in his right hand.
While some fans couldn't wait to see the former Sixth Man of the Year winner, a few analysts aren't too sure he'll make an impact. Zach Lowe, in his podcast, had this to say about Herro's potential return in the finals:
"This is the finals, man. It is hard to come back in the finals. … [Duncan] Robinson's play has turned this into an even more complicated situation.
•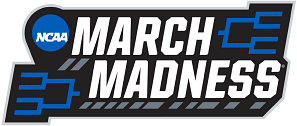 "I think I try him [Herro] in a very limited role. Like, let me see if you can make a few shots in a 4-5 minute stretch. ... I think it's worth a try, but I'm ready to pull the plug early and have a tough conversation."
For seven weeks in the playoffs, the Miami Heat have been largely just fine without Tyler Herro. They eliminated the Milwaukee Bucks in five games despite Herro just playing in the first half of Game 1.
Miami dispatched the New York Knicks in six games before running into big trouble against the Boston Celtics. Still, they were able to dethrone the former Eastern Conference champs in seven grueling games.
Without "Boy Wonder" in the lineup, Caleb Martin and Duncan Robinson have both stepped up big time. Martin nearly won the Eastern Conference MVP award over Jimmy Butler. One could make an argument that Boston superstar Jayson Tatum wasn't much better than him in the series.
Robinson has also regained his shooting touch starting against the Celtics. He was a big part of the Miami Heat's Game 2 victory by scoring 10 points in two minutes to start the fourth quarter.
Robinson's threat from beyond the arc helped open up the Nuggets' defense, allowing Jimmy Butler and Bam Adebayo more room to operate.
---
Also read: Tyler Herro injury update - Erik Spoelstra provides major insight on the Heat star
---
Tyler Herro is uncertain if his presence will disrupt the Miami Heat's flow
The Miami Heat have been on a roll without Tyler Herro. Putting him back on the rotation, even if he's 100% healthy, might still not be the best thing for the team.
Herro himself recognized this, based on this report:
"He also shared his consideration of not wanting to come back and mess up the rhythm of the team."
The Tyler Herro situation would have been brutal for many coaches. However, with Erik Spoelstra at the helm, no one will question his decision to play or not to play the shooting guard.
Regardless of the outcome of the NBA Finals, Spoelstra's job is safe whether Herro plays or not in the championship round.
---
Also read: Denver Nuggets vs Miami Heat Prediction & Match Preview - June 7th, 2023 | NBA Finals, Game 3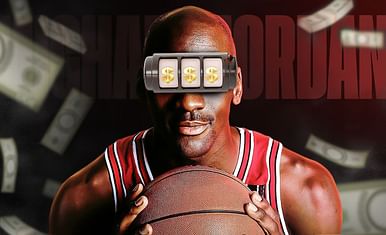 How did Michael Jordan's gambling "habit" taint his image?
Edited by Michael Macasero