Jason Whitlock didn't mince words when he threatened to expose former NFL star and now analyst Shannon Sharpe after his 'First Take' partner Stephen A. Smith suggested that the former was fired from Fox Sports.
Taking to his YouTube channel, Whitlock said he knew what led to Sharpe's departure from 'Undisputed' alongside Skip Bayless, and added that he would reveal it if both Sharpe and Smith wouldn't "cut it out."
"Shannon Sharpe needs to cut it out. I know what happened at FS1. I'm gonna say this speaking more specifically to Shannon Sharpe. Cut it out. Shannon Sharpe is trying to point a finger at a Fox executive or two, trying to smear them and put pressure on them to drum up a media storm of someone needing to be replaced... blame this executive... he pushed me out..."
•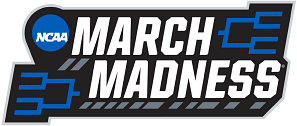 He further added:
"I know what happened at FS1. And if Shannon and Stephen A. keep pushing this agenda, I'm going to expose all that I know."
Whitlock's threat comes after Smith spoke about his new company in Sharpe on 'First Take'. Speaking on Joe Budden's podcast, the ESPN analyst said the former Super Bowl champ was "pushed out."
This though didn't sit well with Whitlock, who now has his own new show 'Fearless with Jason Whitlock.' At the time of writing, neither Smith nor Sharpe has responded to the former ESPN and Fox Sports analyst's bold take.
---
Shannon Sharpe's exit from 'Undisputed' didn't come as a surprise, despite Jason Whitlock's latest callout
Shannon Sharpe's last run on 'Undisputed' with Bayless was after the conclusion of the NBA 2023 Finals. The episode saw him bid an emotional goodbye to the latter, and his future remained a contestant headline-generator till he inked a deal with ESPN to work alongside Smith.
Irrespective of Smith and Whitlock's comments, Sharpe's departure from the show didn't come as a surprise to most sports fans across the country. In his seven-year stint with FS1, Sharpe had quite a few dustups with Bayless on various topics, ranging from Tom Brady, Damar Hamlin, and LeBron James.
That said, they have moved on. But with Whitlock putting his two cents in on Smith's comments about Sharpe being shown the door, it certainly looks like the drama is far from over. Over the course of his career, Smith has beefed against a few analysts, but this one with Whitlock is now set to garner eyeballs.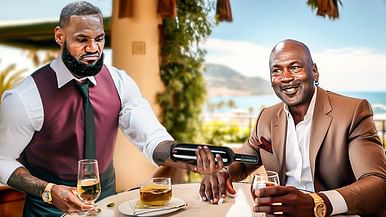 How is Michael Jordan officially richer than NBA's 10 richest players?!
Edited by Sankalp Srivastava