After landing awkwardly in the fourth quarter of Game 4, Heat's Gabe Vincent suffered an ankle sprain. He was not eligible to play in Game 5 but made his return in a disappointing Game 6 loss in Miami.
In a do-or-die situation Game 7 in Boston, Gabe Vincent is listed as questionable in the injury report. Vincent logged over 41 minutes in Game 6 as he dropped 15 points on 6-of-18 shooting, including 3-of-6 from 3-point range.
In this Eastern Conference matchup, Gabe Vincent is averaging 17.0 points (50.0% shooting, including 50.0% from 3-point range). He had his best outing in Game 3, wherein, he scored 29 points on 11-of-14 shooting, including 6-of-9 from 3-point range.
•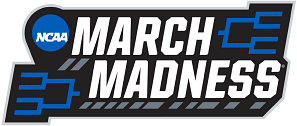 Game 6 saw a lot of back-and-forth action by the time the fourth quarter rolled in. Boston was able to secure a 10-point lead with 4:56 left to go in the final quarter.
Miami started to gain some momentum after going on a 9-0 run to cut the lead to just three with 1:31 left in the fourth quarter. With 3.0 seconds remaining, Jimmy Butler got fouled by Al Horford and converted his free throws to give Miami an one-point advantage.
In the next possession, Smart got a quick shot off that went in-and-out of the ring, resulting in an incredible putback lay-in by Derrick White.
The Heat shot 46.7% from 3-point range, a higher shooting percentage compared to Celtics' 20.0%. Miami also had fewer turnovers at five to Boston's 12.
Yet, Boston found a way to force a Game 7 in the dying seconds of the game.
Miami Heat's Gabe Vincent and coach Erik Spoelstra on Derrick White's game-winning shot to force a Game 7
Following the game, Heat guard Gabe Vincent spoke to the media and gave his reaction to Derrick White's miraculous shot at the buzzer.
"I thought [Smart] three went down," Vincent said. "I thought [White] didn't have enough time to get it off but he made a hell of a play."
Miami coach Erik Spoelstra also spoke about how the team should head in for Game 7.
"I thought we had a lot of things covered in that play," Spoelstra said. "And so things just don't go your way, I don't think there's any regrets on that, it's just a shame. But this is the way the season's been. At this time right now, I don't know how we're going to get this done but we're going to go out there and get this done."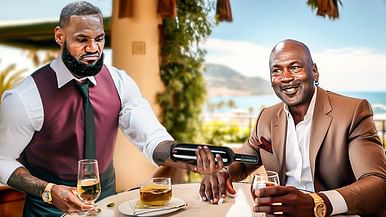 How is Michael Jordan officially richer than NBA's 10 richest players?!