LeBron James and the LA Lakers are looking to bounce back after losing to the Sacramento Kings on Wednesday. The Lakers will face the red-hot Memphis Grizzlies at home on Friday. The Grizzlies are currently on an 11-game winning streak.
With their 116-111 loss to the Kings, the Lakers are now five games under .500 with a record of 20-25. They are currently in 13th place in the Western Conference standings, but are only two games behind the final play-in tournament spot.
"The King" was initially listed as questionable for Friday's game due to a sore left ankle. James has been dealing with the injury for weeks, but has not missed a game since Jan. 9. The latest injury report has him upgraded to available against the Grizzlies.
•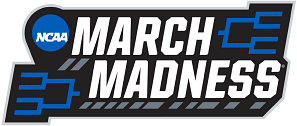 LeBron James has been playing great this season despite turning 38 years old in December. James has averaged 36.4 points, 9.5 rebounds and 8.6 assists in the past eight games.
However, the LA Lakers have posted just one win in their last five games. That came against the lowly Houston Rockets and halted a three-game losing streak.
It should be noted that their losses to the Dallas Mavericks and Philadelphia 76ers were close. It was also full of questionable calls that may or may not have affected the outcome. Nevertheless, James will have to continue carrying the Lakers until Anthony Davis returns from his foot injury.
Also Read: What happened to Cameron Johnson and how long was he out for before returning against Brooklyn Nets?
---
When did LeBron James suffer the ankle injury?
LeBron James has been suffering from ankle soreness for a while now. Despite missing only a few games this season, James continues to manage his injury and rests when needed. But when did "The King" suffer the injury?
In the LA Lakers' 116-115 loss to the Indiana Pacers on Nov. 28 at the Crypto.com Arena, James accidentally stepped on Tyrese Haliburton's foot in the first quarter. He was able to play for the rest of the game, finishing with 21 points, seven rebounds and three assists.
Four days later against the Milwaukee Bucks, LeBron James re-injured his left ankle after Khris Middleton rolled on it during a play in the fourth quarter. James played through the pain and helped the Lakers get the win. He had 28 points, eight rebounds and 11 assists in their 133-129 victory.
Since suffering those two ankle injuries, the four-time champ has only missed four games. He could have rested more if Anthony Davis didn't hurt his foot against the Denver Nuggets last Dec. 16.
Also Read: When Michael Jordan reportedly smoked a cigar before an elimination game against the Washington Bullets
Edited by Juan Paolo David