After being handed a two-game suspension, Ja Morant has officially broken his silence in regards to his latest controversy. In a statement released by Shams Charania, the Memphis Grizzlies star addressed a video of him with a gun, as well as the suspension he received this weekend.
"I take full responsibility for my actions last night," Morant said. "I'm sorry to my family, teammates, coaches, fans, partners, the city of Memphis and the entire Grizzlies organization for letting you down. I'm going to take some time away to get help and work on learning better methods of dealing with stress and my overall well-being."
It is important to note that the original report from Charania stated that Morant would be suspended for at least two games. He could end up missing more than that, depending on how things play out. The Grizzlies face the LA Clippers and LA Lakers in their next two games.
•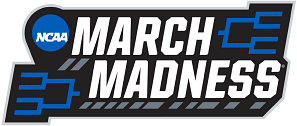 NBA veterans caution Ja Morant after recent controversies
As Ja Morant continues to find himself involved in several controversies both on and off the court, many are beginning to worry about the young superstar. On the one hand, he has proven to be one of the most athletic and dominant scorers in the game. On the other, he seems to be walking a fine line while trying to find balance in a life many want him to steer clear of.
On the heels of Morant allegedly being in a car that trained a gun on the Indiana Pacers' traveling party members, NBA veterans Matt Barnes & Stephen Jackson offered him some advice.
During an episode of What's Burnin', Jackson urged Morant to steer clear of people who don't share the same goals that he does.
"I'd tell him to distance himself from anybody who doesn't have his same vision or the same purpose. The same people don't feel the same way about him losing everything. You have to care about these things because I care about them. You have to care about it because you don't want me to lose everything I worked for, right?"
Barnes then called on Ja Morant to raise the level of his friendship circle.
"He just has to understand that he's going to continue to elevate and certain friends are meant for certain levels and it continues to get smaller and tighter and you're gonna bring some with you, you just can't bring them all with you. I hope he understands what's at risk right now. Some sh*t you can't do."
The pair can be seen discussing the situation in the video below, beginning at the 28:50 mark.
Only time will tell whether Ja Morant's two-game suspension changes his activities off the court in the future.