Kawhi Leonard believes the LA Clippers still have ways to go before they can get to where they want to be, despite winning six of their last seven games. Leonard cited the team's slow start as the reason behind his assessment of the team's situation.
Here's what he said after the Clippers' 108-103 win over the Chicago Bulls on Tuesday (via Tomer Azarly):
"We had a slow start, so we got a lot of catching up to do, but we're making the right strides."
•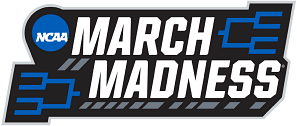 Leonard has been at the forefront of the Clippers' resurgence. He has played in six of their last seven games, averaging 30.5 points, 6.2 rebounds, and 4.8 assists per game, shooting an impressive 60/49/91.
The LA Clippers have bagged a win in each of Kawhi's last six appearances. They have improved to 29-25 and sit fourth in the Western Conference. The Clippers have been injury prone all year, but getting their stars and role players healthy over the last few weeks has helped their resurgence.
---
Kawhi Leonard and LA Clippers steadily clawing their way back into contention
The LA Clippers were the preseason favorites to dethrone the Golden State Warriors as the Western Conference champions. Kawhi Leonard's return, coupled with the offseason addition of John Wall and extensions of key role players like Terance Mann and Robert Covington, made the Clippers one of the deepest teams in the league.
However, the Clippers didn't get off to a good start and initially hovered around the .500 mark before their current winning stretch. The Clippers lacked chemistry and constantly rotated their lineups. With top players suffering from injuries, they also began to fall off the radar.
However, coach Ty Lue ensured the team stayed afloat and within touching distance of a top-four ranking. The LA Clippers remained patient with Kawhi Leonard and Paul George's health, and the move seems to have paid off.
The Clippers are far from being the Western Conference favorites, but they are inching closer to that status. It all depends on how often their superstar duo plays, and if they can stay healthy for the rest of the year.