This season has been an absolute roller-coaster ride for Steph Curry and the Golden State Warriors as they pursue back-to-back NBA titles. After defeating the Boston Celtics in the Finals in June, the team set its sights on repeating as champions, a feat they accomplished in 2017 and 2018. With Klay Thompson back healthy and Stephen Curry playing like an MVP, the future looked bright.
However, Draymond Green punched Jordan Poole during the offseason, knocking down the first domino in a series that has since muddled their championship aspirations. It started with a mediocre October that saw the team start the season at 3-7.
When the Warriors began to find their rhythm, leading many to believe that they were turning things around. But then Steph Curry went down with a shoulder injury that will sideline him for about a month. According to the four-time champion, he hasn't even picked up a basketball yet to begin his comeback.
•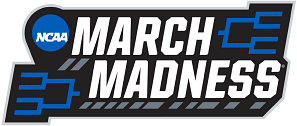 From the sounds of things, the Warriors are prepared for a rough stretch. On the flip side of things, however, ESPN analyst Kendrick Perkins thinks all hope is lost for the franchise.
"When we talk about rebound and them bouncing back, we're talking about championships," Perkins said. "We're not talking about getting into the playoff or the play-in tournament. We're talking championship or bust. And when I look at their roster, Golden State's motto for the last few years has been strength in numbers."
Without key bench players like Gary Payton II, Otto Porter Jr. or Damian Lee, the team doesn't have the depth needed for a championship run, Perkins said.
You can view his comments in the beginning of the video above.
Steph Curry's injury and the lasting impact on the Warriors
With a Christmas Day matchup with the first-place Memphis Grizzlies (19-11) on schedule for Sunday, the franchise will have to weather the storm, so to speak. Needless to say, competing without Steph Curry will undoubtedly leave them stuck between a rock and a hard place. The team's mission over the next few weeks will be to try to keep themselves from falling too far in the standings.
(Suggested reading: Dwyane Wade talks the 'LeBron Era of Life')
"We don't know when Steph's going to come back," Perkins said. "We know how these shoulder surgeries can do a person throughout the course of the season that can bother him although it's not his shooting shoulder. So when I see it, I'm like, 'Nah, look, the Warriors are just in a bad spot right now and they gotta take they lick.' It is what it is."
Currently, Golden State (15-18) sits just shy of the play-in tournament.
If the season were to end today, they would finish in 11th place behind the Minnesota Timberwolves (16-16) and just ahead of the OKC Thunder (14-18). Despite that, they're only one game ahead of the Thunder and two games ahead of the Lakers (13-18) in 13th place. If the Warriors have a rough couple of weeks, the team could find themselves near the bottom of the standings.
What could help is that Sunday's game begins an eight-game home stretch through Jan. 10. Golden State is 12-2 at home, 3-16 on the road.
(Suggested reading: When LeBron James fired back at Charles Barkley for calling him whiny)
If you happen to be interested in sports betting, LA Lakers play Charlotte Hornets on home turf tomorrow. Check out this link and place your bets!
Edited by Joseph Schiefelbein