Kendrick Perkins blasted LA Clippers superstars Kawhi Leonard and Paul George for load management. The Clippers' losing streak extended to six games following their 112-108 defeat to the Atlanta Hawks on Sunday. The team was once again without at least one of their top two players. In this game, it was George who was sidelined due to a hamstring injury.
He last played in the 122-91 blowout loss against the Denver Nuggets on December 5, logging only 14 minutes in the first half. The Clippers were down by 34 points at halftime, forcing coach Ty Lue to pull Leonard and George out of the game.
Their unavailability over the last three seasons has been costly for the Clippers. The current situation isn't any different. Kendrick Perkins took to Twitter to call the superstar duo out after their loss to the Hawks, writing:
•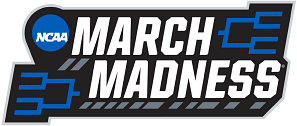 "Clippers keeping messing around with all that load management BS… they are going to find themselves on the outside looking in. I mean damn can we get 10 straight games with both PG and Kawhi playing?!!! Just saying tho…"
Paul George and Kawhi Leonard playing 10 games in a row seems far-fetched at this point. Both players have been injury prone, leading to their load management tactics, leaving their fans frustrated.
Despite bolstering one of the deepest rosters in the NBA, the Clippers have a .500 winning percentage, good for seventh place in the Western Conference standings.
---
Kawhi Leonard and Paul George's absences will continue hampering the LA Clippers
Health is a concern for many teams in the NBA. The LA Clippers inarguably top that chart. Their leading player Kawhi Leonard hasn't played in back-to-back games, while Paul George has dealt with multiple injuries. The Clippers prioritized the team's long-term goals by being extra cautious with the workload of their two stars.
But that's not getting them anywhere. The Clippers have slipped to a .500 record. They haven't been able to build chemistry with players of Leonard and George's caliber, frequently being in and out of the lineup. Forty-two games in, the Clippers look disconnected on the floor, which isn't a great sign, especially given their championship aspirations.
The team has struggled in the past when not healthy. Ty Lue has had to explore using a different starting lineup to turn things around amid their losing streak, which adds to the inconsistent performances. Continuity remains key to the LA Clippers' success. It starts with Kawhi Leonard and Paul George staying healthy.