Kevin Porter Jr. is asking the Manhattan District Office to drop second-degree assault charges stemming from his alleged beat-up of girlfriend Kysre Gondrezick. Initially, reports came to light that the former WNBA suffered a fractured vertebra after she was repeatedly hit by "KPJ."
The said injury, however, might not have been a result of the said incident. Per Porter Jr.'s defense team, the Manhattan DA has agreed that the injured vertebra was a congenital defect. The DA's office and Gondrezick's lawyers have refused any comment on the issue yet.
•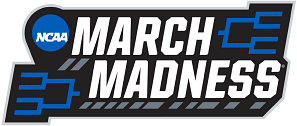 The development opens the chance for Kevin Porter Jr. to avoid the aforementioned charge. However, he will still have to deal with second-degree strangulation and third-degree assault. If he is found guilty of the strangulation part, he will face a maximum of seven years imprisonment.
During his arraignment on Tuesday, prosecutors emphasized the fractured vertebra, a deep cut over Gondrezick's right eye and difficulty in breathing. Porter Jr. reportedly didn't stop his assault until she ran out into the hallway of the Millennium Hotel covered in blood.
The Houston Rockets point guard pleaded not guilty to felony assault and strangulation charges. He will appear next on Oct. 16 just as the Rockets' pre-season games are about to start.
---
Kevin Porter Jr. has a history of outbursts in the NBA
Kevin Porter Jr. still has a one-year $15.8 million contract with the Houston Rockets. After next season, he is only guaranteed to earn $1 million. The team, however, is trying to trade him following the shocking news of his alleged assault on Kysre Gondrezick.
Finding a willing team to trade for "KPJ" will be a challenge, though. He is incredibly talented but his off-court issues have loomed large over his entire basketball career.
While still a freshman at USC, he had an altercation with the management which the team kept under wraps. He was indefinitely suspended for the said incident. A few months later, he was an NBA rookie.
In August 2020, Kevin Porter Jr. allegedly punched a woman and pulled her hair. For some reason, no charges were brought up. Months later, he was arrested for carrying a loaded gun inside his vehicle. He claimed not to know there was a gun in his car. Like before, no charges were filed.
In January 2021, "KPJ" reportedly threw food at former Cleveland Cavaliers GM Koby Altman. The point guard was furious after Taurean Prince took over his locker.
Last year, "KPJ" had another altercation with Houston Rockets assistant coach John Lucas. The fiery guard was restrained by the coaching staff as he wanted to confront Lucas. Still, he also got away with that one.
The incident with his girlfriend might be something he would finally have to be held accountable for.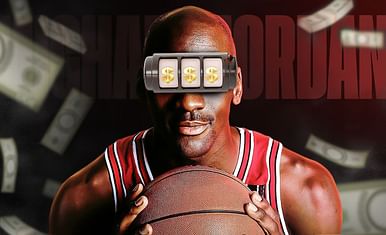 How did Michael Jordan's gambling "habit" taint his image?
Edited by Michael Macasero