The LA Lakers plan to keep trade deadline addition Jarred Vanderbilt through the 2023-24 NBA season. Vanderbilt has been an excellent addition next to LeBron James and Anthony Davis on the frontcourt. His defensive versatility and rebounding has taken significant pressure off James and Davis on that end of the floor.
Vanderbilt's intensity has been a primary reason behind the Lakers' resurgence over the last couple of months. He has been integral to their playoffs appearance this season.
Vanderbilt has a team option worth $4.7 million next season, which the Lakers are keen to pick up, according to The Athletic's Jovan Buha. Here's what the Lakers' beat reporter wrote regarding this:
•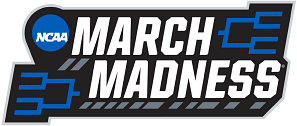 "Vanderbilt has a $4.7 million team option for next season, one the Lakers plan on exercising. He's hopeful he can put down roots in Los Angeles as part of what he deems a "high-caliber organization.""
Jarred Vanderbilt has drawn comparisons to Dennis Rodman in the NBA, especially with the LA Lakers. He does all the little things to help the superstars of the team excel and save their energy for the big moments. Vanderbilt is also expanding his game offensively, using his high IQ as a screener, cutter and corner 3-point shooter.
The shooting is still improving, but the other areas of his game are notably impressive. That makes him a solid fit alongside a playmaker like LeBron James and a post-threat like Anthony Davis.
---
Jarred Vanderbilt could be looked back on as a steal for the LA Lakers down the line
The LA Lakers will likely look to maintain more flexibility for another year by exercising Jarred Vanderbilt's team option deal worth $4.7 million next season and then hopefully sign him to a multi-year contract. He's shown tremendous growth and potential this season and could be a key piece next to Anthony Davis, even after LeBron James' possible retirement or departure.
Vanderbilt is the kind of player that would fit in any setup. Years later, he may be considered one of the biggest steals in the Lakers' history. The Lakers gave up Russell Westbrook, Juan Toscano-Anderson, Damian Jones, and a lightly protected (one to four) first-round pick (2027) for Vanderbilt, Malik Beasley, and D'Angelo Russell at the deadline in a three-team trade.
Nobody expected the LA Lakers to convert their assets into this trio and address some of their glaring weaknesses as the length on perimeter defense and outside shooting. Beasley has been inconsistent, but Vanderbilt and Russell have been highly impactful.
Jarred Vanderbilt initially started off the bench but quickly moved into the starting lineup and has been their go-to option on defense. He's tasked with guarding the opposing team's best player nightly, using his quickness and length to effect and defend all positions.
Click here to read The Atheltic's report on Vanderbilt and Lakers.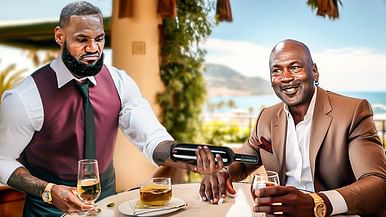 How is Michael Jordan officially richer than NBA's 10 richest players?!