LeBron James will be in his 21st season when French phenom Victor Wembanyama plays his first NBA game. Due to social media's all-encompassing reach, Wembanyama's been under the kind of scrutiny James never had in his high-school years.
Knowing how expectations and attention can be too much to overcome, "King James" has some words of advice for Metropolitans 92 superstar. In an interview with Michael Wilbon of ESPN, James had this to say to Wembanyama:
(15:50)
•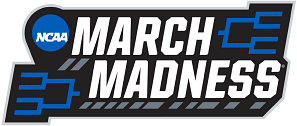 "One, the most important thing is to stay true to the game and the main point of anything, give to the game. Work your bu**t off, try to be better than you were yesterday. Every single day, commit to the game. I always talk about the game gods.
"If you disrespect the game gods, then karma is murder. That's one thing for me. I always tell myself. I'm gonna commit to the game. I'm gonna train, I'm gonna prepare myself physically, mentally, spiritually to get to the game if you wanna be great.
"Second thing is, don't forget to have fun. It becomes a business. It becomes a business right away. He's going through it right now. It gets even more demanding on you on the business side."
Victor Wembanyama is expected to be the No. 1 of this year's NBA draft. He is joined by Sterling "Scoot" Henderson as one of the top players in a loaded class that is expected to impact the league when all is said and done.
LeBron James and Wembanyama first met this offseason in Las Vegas. The LA Lakers were starting their training camp while the Metropolitans 92 had an exhibition game against Henderson's G League squad in October.
Wembanyama played as expected during his stint in Vegas. He showed American basketball fans, NBA scouts, executives and superstars that he was the real deal.
Here's what LeBron James had to say about the French prodigy's jaw-dropping performances:
"Everybody's been a unicorn over the last few years, but he's [Wembanyama] more like an alien. No one has ever seen anyone as tall as he is but as fluid and as graceful as he is on the floor."
Talent and physical gifts are great starts, but they do not guarantee success. LeBron James' piece of advice should be something Victor Wembanyama should seriously heed.
---
LeBron James already sees positive signs of how Victor Wembanyama deals with fame and scrutiny in the NBA
Twenty seasons under the brightest of lights has given LeBron James a unique perspective into how players could potentially deal with NBA life. Victor Wembanyama hasn't been drafted yet, but James already sees signs that he'll do just fine.
(17:00)
"For him, his talent, he seems very humble from the interviews I've seen him do. He seems very caring, very loving and things of that nature. No matter if you have a bad day, no matter if you have a great day, just stay even-keeled. Stay even-keeled and just continue to work and I think it's gonna work out for him."
The NBA is littered with supposed-to-be stars who just couldn't cut it for whatever reason. Attitude, lack of humility and taking things for granted have been common themes for talented players whose careers didn't take off.
It seems like Wembanyama's got his head right, which is something the face of the NBA has already noticed and appreciated.
Edited by Michael Macasero