LeBron James is widely regarded as one of the greatest players in NBA history. In high school, however, James was a two-sport star who was recruited by several top football programs.
While many believe that James could have made it to the NFL, LA Rams star Jalen Ramsey shared that he doesn't believe the LA Lakers star would have had the same success in football.
Jalen Ramsey's comments on LeBron James
•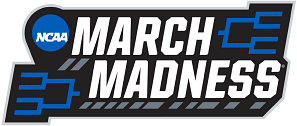 During the most recent episode of "Thursday Night Football," LeBron James debuted "TNF in The Shop." His desire to play football was one of the many topics that the group discussed.
LA Rams cornerback Jalen Ramsey, a five-time Pro Bowler, shared that he believes the LA Lakers superstar picked the right sport. The three-time All-Pro said:
"Bron had no chance, I ain't gone lie. Bron, they be saying you a red zone threat. Bron you would've got strapped. I would've put them paws on you at the line. I ain't never been 'Mossed' in my career. Bron wouldn't have did that on me. Bron, you wouldn't have 'Mossed' me."
Ramsey added:
"Everybody in the NFL locker room say the same thing. They say, 'Yeah, Bron would've got strapped if he was in the league.' They say you picked the right sport. Everybody in the locker room, we be talking about it."
While we will never know how James would have fared in the NFL, the four-time NBA champion has teased playing football in the past. The most notable occurrence came during the 2011 NBA lockout when he reportedly received NFL contract offers.
Watch Jalen Ramsey discuss LeBron James' NFL prospects below:
Jalen Ramsey joked with LeBron James about Twitter memes
Another topic discussed during the first episode of "TNF in The Shop" was the recent Twitter memes that have been going around regarding LeBron James. The four-time NBA MVP claimed that he believes LA Rams coach Sean McVay has been copying his Madden playing style, stating:
"I think coach McVay been looking at my playbook on Madden. I play the dime coverage and I put [Jalen Ramsey] on the inside. I put him on a blitz, but then I hit the switch where I can put on a QB spy and I just roam him all over the field."
Ramsey comically replied:
"So you been saw this Bron? You know what they saying on Twitter right now. Now Bron, you know what they saying on Twitter right now. That you be cappin'. They say you be cappin'."
The LA Lakers star responded by claiming that he always tells the truth. As Ramsey pointed out, the internet seems to disagree with James' claims.
Watch Jalen Ramsey discuss Twitter memes with LeBron James below: