LeBron James and the LA Lakers are battling to make the final cut for the play-in tournament as they hope to be part of the playoff picture while James is battling to work his way back into the lineup.
However, Bleacher Report's Chris Haynes, said this on his podcast about James' status as he recovers from a foot injury:
"I think, obviously, the goal is for LeBron to return at some point before the season concludes, but what I'm hearing is that still might be a push right there, him returning at some point," Haynes said. "I reported a few weeks ago that ... the Lakers had to try and do whatever they could to try to win as many games as possible to give LeBron James as much time to recover as possible.
•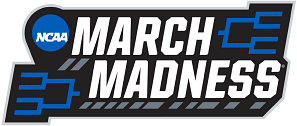 "So, that means that even when he does come back, he might not be fully healthy, but (they are) just trying to buy him some time. With that being said, I don't know how realistic it is that he returns with some games left in the regular season. That is definitely the goal –eLeBron James is shooting for that – I just don't know how realistic it is right now.
"Can LeBron come back the final two games of the regular season? ... I think definitely that's a possibility, but I think it's still premature as of right now. The way it was explained to me is that might be a push right there."
The Lakers (35-37), 10th in the Western Conference standings, have only 10 games remaining this season.
---
Lebron James' return from injury
LeBron James injured his foot on Feb. 26 against the Dallas Mavericks. The Lakers secured a big win, but there was already concern for James as he played through the injury. The injury happened late in the third quarter, but James stayed in the game to help the team complete the largest comeback in the NBA this season.
With only 10 games remaining for the LA Lakers, time is obviously a factor along with what version of LeBron the Lakers will get as the team tries to buy him time.
It will be interesting to see how the events pan out for James and the Lakers, along with how he looks when he returns.
Edited by Joseph Schiefelbein