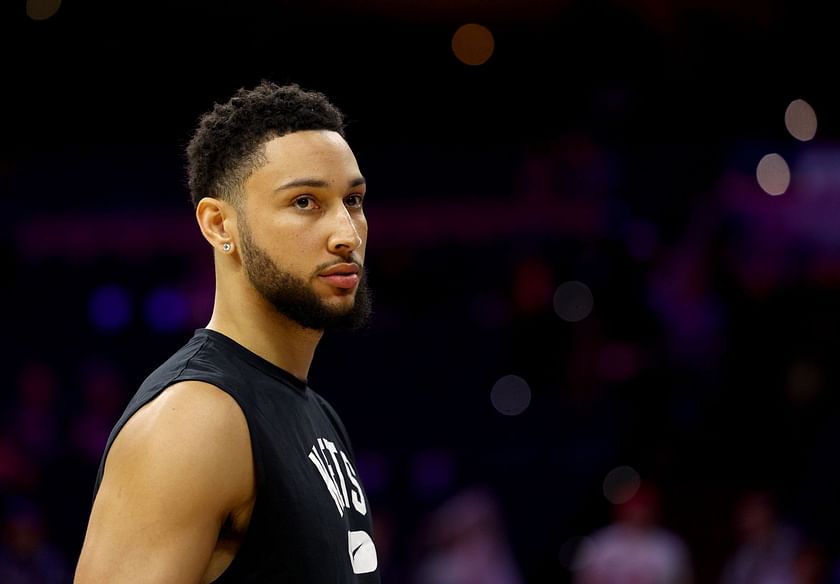 Ben Simmons has been one of the most controversial figures in basketball over the past few years. After half a season of clashing with the Philadelphia 76ers, the Australian made a move to the Brooklyn Nets at the trade deadline last season. The point guard was unable to play a single regular-season game for the Nets due to a back injury.
However, as the playoffs approached, reports about him being fit for the series against the Boston Celtics emerged. The Nets were down 3-0 and needed something big to avoid a sweep in the first round. The team reportedly discussed on group chat whether Ben Simmons could play in Game 4.
NBA analyst Ric Bucher stated that the three-time All-Star left the group chat without even answering the question. The Nets went on to lose Game 4, becoming the only team to be swept in the playoffs.
Fans took to Twitter to express their views about the situation.
Simmons' decision not to play for the Nets last season may have been the right one. His injury was much more serious than initially believed and he underwent back surgery in May. The 26-year-old will be looking to make an impact next season.
How valuable is Ben Simmons to the Brooklyn Nets?
Ben Simmons is one of the most talented players in the league. He has the ability to defend all positions and is an elite passer. Simmons has three All-Star and two All-Defensive first-team selections in his career so far.
Shooting has been a big concern throughout his career, but even without that, Simmons is a lethal player. With Kevin Durant's future hanging in the balance, the Aussie could be a key player for the Nets next season.
With him and Joe Harris returning, Brooklyn will likely see massive improvements on defense. If they keep hold of Kevin Durant and Kyrie Irving, they will be one of the top contenders for the title.
---