Michael Jordan is a name that is synonymous with basketball excellence, but many fans may not be aware of his brief foray into professional baseball. In 1993, after leading the Chicago Bulls to their third consecutive NBA championship, Jordan retired from basketball to pursue a career in baseball. It is one of the most iconic turnarounds in sports history.
Jordan had always been a fan of the sport and had even played on his high school baseball team. He decided to play it professionally to fulfill the dream of his late father who had hoped he would become a baseball player. He signed a minor league contract with the Chicago White Sox. Jordan was assigned to the Birmingham Barons, the Double-A affiliate of the White Sox.
•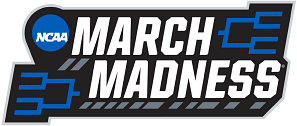 Jordan's baseball journey
Jordan's transition to baseball was not an easy one. He had not played the sport competitively in years and was facing professional athletes who had been playing their entire lives. Jordan struggled at the plate, batting just .202 in 127 games with the Barons. Despite his struggles, Jordan's presence in the league was a huge draw as fans flocked to see him play.
Jordan's play improved as the season progressed, and he showed flashes of the athleticism and competitiveness that made him a basketball legend. He hit his first home run in August of that year, and in September, he was promoted to the Triple-A level, playing for the Scottsdale Scorpions. Jordan's baseball career came to an end after the 1994 season, as he returned to the NBA in March 1995.
While Jordan's baseball career was short-lived, it is still a fascinating part of his story. It showcased his versatility as an athlete, as well as his competitiveness and determination to succeed. Despite his struggles on the field, Jordan never gave up and continued to work hard to improve his skills. His baseball career was a unique and fascinating chapter in his athletic journey.
Impact and influence on baseball
Jordan's adventure in baseball also had a lasting impact on the sport. His presence brought increased attention to minor league baseball and gave fans the opportunity to see one of the greatest athletes of all time play a different sport. Today, Jordan is remembered as a basketball icon, but his baseball career is still talked about and is a testament to his versatility and determination.
Jordan's baseball career also had a financial impact on the sport. His popularity brought increased revenue to the teams he played for, as well as to the minor leagues as a whole. It also inspired a new generation of fans.
Many young fans who were familiar with Jordan as a basketball star were introduced to baseball through his play in the minors. This helped grow the sport and bring new fans to the game.
Michael Jordan's baseball adventure may have been brief, but it was a unique and fascinating chapter in his career. He proved that he was not just a basketball star, but a talented athlete who could compete in any sport he put his mind to. Jordan's impact on baseball will always be remembered, and his brief foray into the sport serves as a reminder of his versatility and competitiveness.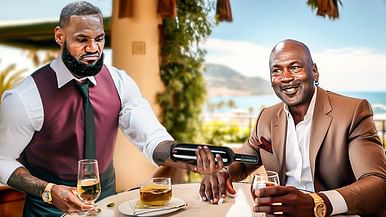 How is Michael Jordan officially richer than NBA's 10 richest players?!
Edited by Joseph Schiefelbein