Many believe that it is only a matter of time before Kevin Durant once again requests a trade from the Brooklyn Nets. NBA analyst Frank Isola mentioned the Denver Nuggets as a possible destination for the 2013-2014 NBA MVP.
Speaking on his Sirius XM NBA Radio show, The Starting Lineup, Isola stated:
"Is there anyway Denver could get Kevin Durant? Imagine Kevin Durant with Nikola Jokic... If you're the Denver Nuggets, this could be your opportunity. You've never won an NBA championship before. You do have Jokic. Tell you what, you put Kevin Durant on that team, they're not the favorites to come out of the West? They might be the favorites as it is."
•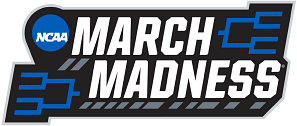 Isola added:
"Kevin Durant and Nikola Jokic playing together, come on. Kevin Durant would be in heaven playing with a guy like Nikola Jokic with that kind of brain. When it comes to having a basketball brain, they're on the same level, which is a much different level than just about the entire league. He wouldn't enjoy that?"
He continued:
"From a basketball standpoint, it might not be the worst thing for him. Spend the next three years playing with Nikola Jokic. They'll be the best team in the West, could be the best team in the NBA."
Isola suggested that the Denver Nuggets could build a trade package centered around Michael Porter Jr. and draft picks. While pairing Durant with Nikola Jokic sounds great, it is important to note that the Brooklyn Nets would have to trade Ben Simmons if they were to acquire Porter Junior.
NBA rules prohibit teams from acquiring two players via trade that were signed to max extensions via the Designated Rookie rule.
Watch Frank Isola's full comments below:
Will Kevin Durant once again request a trade from the Brooklyn Nets?
Kevin Durant has played great to start the 2022-2023 NBA season. The Brooklyn Nets star is averaging 30.3 points per game while shooting 52.4% from the field, 35.3% from three-point range, and 92.1% from the free-throw line. Additionally, he is averaging 6.5 rebounds per game, 5.3 assists per game, 1.9 blocks per game, and 0.9 steals per game.
Durant is the only player to have scored at least 25 points in each of his games played this season. Despite his MVP-level play, however, the Nets are just 6-9 and have been in constant turmoil.
While many have suspected that the two-time NBA champion will once again request a trade, Durant recently revealed that his trade request had more to do with Brooklyn's lack of preparation under former head coach Steve Nash.
The 12-time All-Star shared that the team has been better prepared since Jacque Vaughn took over as head coach. While the Nets were just 2-5 under Nash, they are 4-4 under Vaughn. Seven of those eight games, however, have been played without Durant's co-star, Kyrie Irving.
If the Nets can continue to improve once Irving returns, it is unlikely that Durant will request a trade. However, if Brooklyn continues to struggle to enter the postseason picture as the trade deadline nears, talk of Durant being moved will only grow louder.