NBA All-Star team captain LeBron James is questionable for the LA Lakers tonight versus rivals, the Boston Celtics, due to a sore left ankle. James has been dealing with the injury for roughly two months already and has largely played through it.
The LA Lakers have designated the four-time NBA MVP questionable for over a month now. He's usually been able to play unless he is a late scratch.
•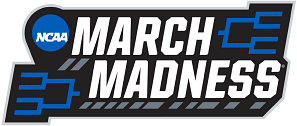 If he's available, James will be looking to avenge a 122-118 overtime loss to the Celtics last Dec. 13. He had another terrific game at that time but just couldn't hold off Boston's dynamic duo of Jayson Tatum and Jalen Brown.
The now 19x NBA All-Star, which ties Kareem Abdul-Jabbar's record, is having an MVP-level January. He's averaging 33.6 points, 9.4 rebounds and 8.0 assists in 11 games this month.
Newly-acquired Rui Hachimura could make his start for the purple and gold franchise if LeBron James is sidelined.
James' tag-team partner, Anthony Davis, is probable for tonight. He returned to action versus the San Antonio Spurs two nights ago after sitting out for 5 ½ weeks.
Davis, who nearly made it as an NBA All-Star starter, gave the Lakers another scare in the win over the Spurs. He sprained his ankle with seconds left in the third quarter of that game. Fortunately, there was nothing to it as he was able to play the rest of the game.
Despite the long layoff, AD was spectacular coming off the bench. He played only 26 minutes but finished with 21 points, 12 rebounds and four blocks. San Antonio struggled to get their offense going when he was on the floor.
Anthony Davis was playing at an MVP level before the foot injury. He will be looking to regain that form as the Lakers start a five-game road trip starting with a game against the Boston Celtics.
---
Nikola Jokic: Left hamstring tightness; Injured since January 18, 2023
Nikola Jokic will probably play tonight for the Denver Nuggets against the Philadelphia 76ers due to left hamstring tightness. He has already missed three of the last four games due to this nagging issue.
The back-to-back NBA MVP did not play in their 107-99 loss to the Milwaukee Bucks last Jan 25. However, he has had enough time to recover, which increases his chances of playing tonight.
"The Joker" is making another strong run at the MVP award this season. He is averaging 25.1 points, 11.0 rebounds, 9.9 assists and 1.4 steals in 42 games. Jokic's shooting is also at a career-best 62.9%.
Unless there's a huge setback between the morning shootaround and the pregame warmups, Jokic should be available tonight.
---
Joel Embiid: Left foot soreness; Injured since January 19, 2023
Joel Embiid has been dealing with left foot soreness over the past week. He missed last Saturday's game versus the Sacramento Kings but played against the Brooklyn Nets last Wednesday.
The NBA's leading scorer played 35 minutes and finished with 26 points and 10 rebounds in the 76ers' 137-133 win over the Nets. He is still probably feeling discomfort from his left foot as he has been officially listed as questionable.
It's a shame if the NBA can't see a titanic battle between "The Process" and Nikola Jokic if he sits out tonight. Montrezl Harrell will likely take his place in the starting lineup if he's unavailable.
Edited by Michael Macasero