LeBron James, the NBA's all-time scoring leader, is questionable for Wednesday night's game between the LA Lakers and New Orleans Pelicans. He has been sidelined in the Lakers' last three games due to a sore left ankle.
The questionable designation does not give a whole lot of clues to James' status. He's been iffy before but has managed to play through injuries.
•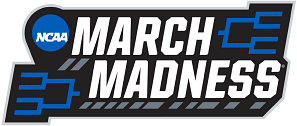 LeBron James last played on Feb. 7 against the OKC Thunder when he became the NBA's all-time scoring leader. He was also questionable heading into that game but played a team-high 34 minutes and finished with 38 points, seven rebounds and three assists.
Before sitting out for three consecutive games, the newly-named NBA All-Star team captain played heavy minutes. LA's front office has reportedly been upset that coach Darvin Ham allowed the 38-year-old James to average 37.1 MPG in his last 10 games.
If the idea was to give James a rest after surpassing Kareem Abdul-Jabbar's record, then the week-long break may have been enough already.
If "King James" is still sidelined, Rui Hachimura could continue taking his spot in the starting lineup.
Meanwhile, Joel Embiid has been unable to shake off a nagging left foot soreness. He has been ruled questionable again when the Philadelphia 76ers take on the Cleveland Cavaliers.
"The Process" has had the same designation for 10 straight games but has been available in each of them. Over the same stretch, he's averaging 31.8 points, 11.1 rebounds and 3.6 assists.
Embiid is also shooting 55.0% from the field, including 38.7% from behind the arc. The left foot soreness hasn't bothered him when he's on the floor.
The 76ers are 7-3 in their last 10 games and are firmly entrenched in third place in the Eastern Conference with a 37-19 record. They are three games behind the Boston Celtics for the best record in their conference.
The soon-to-be seven-time NBA All-Star is the biggest reason why Philly is keeping in step with the Milwaukee Bucks and the Celtics. Philadelphia will be at a big disadvantage versus the twin-tower combo of Jarrett Allen and Evan Mobley if Embiid is unavailable.
---
Zion Williamson: Right hamstring strain; Injured since January 2, 2023
Zion Williamson hasn't played since Jan. 2 in a 120-111 loss to the Philadelphia 76ers. "Zanos" played 28 minutes but still finished with 26 points, six rebounds and seven assists. He injured his right hamstring during that game.
Instead of a three-week layoff, the NBA All-Star will be sidelined for longer than that as he reportedly aggravated the injury. Williamson was already doing 3-on-3 drills and was supposed to be evaluated after the All-Star break.
The New Orleans Pelicans have not set a clear timetable for his return.
---
Anthony Davis: Right foot stress injury; Injured since December 16, 2022
Anthony Davis, who was left out of the NBA All-Star team, sat out for 5 ½ weeks due to a right foot stress injury beginning Dec. 16. He returned to action last Jan. 25 against the San Antonio Spurs and has missed just one of the LA Lakers' nine games.
Davis has been ruled probable yet again, but he's on track to play his eighth consecutive game. LA is just 1-4 in its last five games and desperately needs to string together wins. The Lakers will need Davis to make their push for at least a play-in spot.
Edited by Michael Macasero