Tyler Herro will not return for the Miami Heat in Game 1 of their series against the Milwaukee Bucks. The shooting guard played just 19 minutes and finished the night with 12 points, two rebounds, two assists and one block.
Herro broke his right hand in the second quarter with Miami leading 64-52 against Milwaukee. During a scramble, he tried to swipe the ball away from Bucks guard Grayson Allen.
•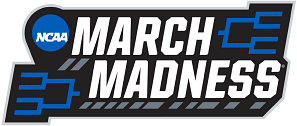 Amazingly enough, Herro was still able to put up a shot as he received a pass while standing along the right corner. He badly missed the attempt but Bam Adebayo grabbed the rebound and scored on a putback layup.
Former NBA player Reggie Miller, who called the game from the sidelines, thought Tyler Herro had a dislocated finger. It turns out he has an injury far more severe than that.
According to Chris Haynes, Herro broke his middle and ring fingers, forcing him to be sidelined for four to six weeks.
---
The Miami Heat lost probably their most creative shotmaker
On several occasions this season, Tyler Herro rescued the Miami Heat with his versatile shotmaking. He has proven to be a superb scorer in different areas of the floor. It will be an ingredient that head coach Erik Spoelstra will likely not be able to use for the rest of the playoffs.
Miami's offense has been anemic this season. They're last in points per game, averaging just 109.5 PPG. The Detroit Pistons, Houston Rockets and Charlotte Hornets, three of the worst teams in the NBA record-wise, are ranked ahead of them.
The Heat's 46.0% shooting is 26th amongst all NBA teams, while their 34.4% three-point efficiency is 27th. Losing Tyler Herro to a hand injury could make these numbers even more ghastly.
"Boy Wonder" is averaging 20.1 PPG on 43.9% shooting, including 37.8% from behind the arc. Not having him in the lineup will cause problems Miami head coach Erik Spoelstra does not have a quick answer to.
Herro's versatility is an overlooked part of his game that the Heat will miss in the series. His ball handling and playmaking will allow Spoelstra to roll out different lineup combinations.
The Heat could match up with the Milwaukee Bucks' imposing size by giving Herro minutes as the playmaker. Jimmy Butler could take the shooting guard role while they go big.
In the win against the Milwaukee Bucks in Game 1, the Miami Heat outscored them 62-46. Losing Giannis Antetokounmpo was a big part of the disparity in points in the paint. "The Greek Freak" is a dominant inside force and is a fearsome rim protector.
The Heat, particularly Bam Adebayo and Jimmy Butler, should continue to capitalize on Antetokounmpo's absence. Losing Tyler Herro, however, complicates the plan.
Without one of Miami's best and most prolific shooters, they're going to be more determined to pack the paint. Both teams will make adjustments without their injured stars.
Tyler Herro's absence may be heavily-felt by the Miami Heat against a deep, poised and well-balanced Milwaukee Bucks roster.
---
You may also like to read: "My man just switched real quick"- NBA fans give Jimmy Butler his props after he pours in a 35-point performance against the number 1 seeded Bucks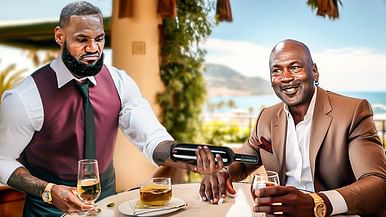 How is Michael Jordan officially richer than NBA's 10 richest players?!
Edited by Michael Macasero