Jimmy Butler showed up big in a playoff game once again. The versatile forward played 43 minutes and finished with 35 points, 11 assists, five rebounds and three steals in Game 1 against the Milwaukee Bucks.
Butler's superb performance helped the eighth-seeded Miami Heat steal home-court advantage from the team with the best regular-season record in the NBA.
Fans quickly reacted to his performance:
•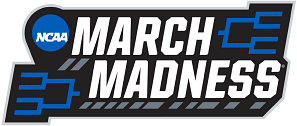 "My man just switched real quick"
Jimmy Butler had to add more scoring and playmaking duties tonight after Tyler Hero broke his right hand. Typically, he responded with another clutch performance to help the Miami Heat grab a crucial 130-117 road win against the Milwaukee Bucks.
Butler's critics will be quick to point out that the Bucks lost Giannis Antetokounmpo to a back injury late in the first quarter. The Heat, though, had total control of the game before Antetokounmpo's injury as well.
Milwaukee looked out of sync after clinching a playoff spot a few weeks ago. Miami, on the other hand, was the sharper team and played with more urgency after surviving the Play-in Tournament to get into the playoffs.
The Heat built an early 68-55 lead heading into the second half behind Jimmy Butler, Tyler Herro and Bam Adebayo. Miami kept Milwaukee on its heels for the next 24 minutes of the game with their blistering shooting.
Without Herro, who is one of Miami's most efficient scorers, the Heat still finished the game by hitting 50 of 84 shots (59.5%).
Jimmy Butler and the Miami Heat will have a chance to extend their lead to 2-0 in the series on Wednesday.
---
Also read: NBA Injury Report - Tyler Herro ruled out of Game 1 after diagnosed with a broken right hand
---
Jimmy Butler and the Miami Heat capitalized on Giannis Antetokounmpo's absence on both ends of the floor
Giannis Antetokounmpo's sidelining due to a back injury left a gaping hole in the Milwaukee Bucks' interior play on both ends of the floor. Jimmy Butler, Bam Adebayo and the Miami Heat consistently put pressure on Milwaukee's paint defense.
Eventually, the Bucks' defense wilted, giving up 62 points in the shaded lane. On the flip side, Milwaukee's interior scoring also slumped without the two-time MVP. Adebayo no longer had to worry about Antetokounmpo barreling down the paint for thundering dunks or follow-ups.
"The Greek Freak" is also noted for his one-man fastbreak runs. With him in the locker room, the Heat took advantage of that area as well. Miami edged Milwaukee by 14-6 in transition points.
The Milwaukee Bucks are too good of a team not to be able to adjust. They'll come into Game 2 with a sense of urgency. With or without Giannis Antetokounmpo, Jimmy Butler and Co. will have to be ready.
---
You may also like to read: NBA Injury Report - Shams Charania reports Giannis Antetokounmpo is ruled out of Game 1 due to back contusion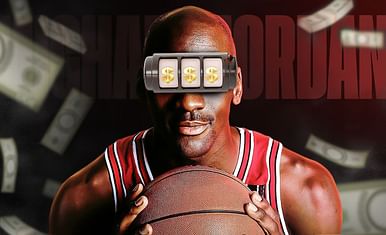 How did Michael Jordan's gambling "habit" taint his image?
Edited by Michael Macasero