Former Pro Bowl winner Ike Reese has given his take on the GOAT debate between Michael Jordan and LeBron James. Reese was a professional footballer but had a great deal of interest in basketball. He has followed the sport passionately over the years.
The former NFL star picked Jordan as the undisputed GOAT when discussing the debate in a conversation with Reggie Roberts, host of the "Ballfather" podcast by Sportskeeda, saying:
"There's a lot is always gonna be a debate about who's the greatest basketball player and I think Jordan will have it hands down.
•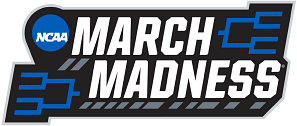 Reese ensured he gave the appropriate respect and tribute to LeBron for his greatness. The former NFL player said there is one aspect that cannot be debatable about the LA Lakers star.
"When you think about the greatness, the longevity and how long he's been able to do it and then do it... Yeah, you may want to debate who's the greatest basketball player, I don't know if you can debate who's the greatest athlete of all time," said Reese. "And that's where I think I'm gonna have to start putting LeBron in this box."
LeBron James and Michael Jordan's GOAT debate is indeed never-ending. They played in different eras, played different styles and had their own version of obstacles they had to overcome to achieve greatness. However, as Ike Reese mentioned, there cannot be a counterargument about James being the greatest athlete of all time.
James has played 20 years in the NBA and hasn't declined much physically. He has maintained his body better than any athlete in the world across various sports, allowing him to be a difference-maker at an age where he should've ideally had a reduced role.
LeBron James has dominated since turning 38 years old
LeBron James is in his 20th year in the league. He turned 38 years old about a month ago. Coming into the season, his critics doubted whether James would play at a high level. However, James has put those concerns to bed.
Since turning 38 on Dec. 30, 2022, James has averaged a league-high 34.8 points, 9.4 rebounds and 8.1 assists per game, shooting 52.4% from the field. He single-handedly kept the Lakers afloat during that stretch as the team was missing key players like Anthony Davis, Lonnie Walker IV and Austin Reaves.
James' unparalleled longevity continues to amaze fans. It is certainly something that will be talked about for ages. No player in the history of the sport has carried a contending team in year 20, aged 38.
LeBron James is also about to surpass Kareem Abdul-Jabbar on the NBA's all-time scoring record, which only adds to his legacy. James is currently 158 points away from passing Kareem. He was expected to break the record this year, but not this soon. His recent scoring tear has contributed to it. He may sit atop the all-time scoring charts within the next 5-10 games.