Victor Wembanyama is reportedly set to play in the San Antonio Spurs' first game in the NBA's Las Vegas Summer League against the Charlotte Hornets. If Brandon Miller also plays, the game on Friday will pit the top picks of the 2023 NBA Draft against each other.
"Wemby" has been considered the best prospect the league has seen since LeBron James jumped from high school to college over 20 years ago. The French phenom's hype started to spike nearly a year ago when his Metropolitans 92 team battled Scoot Henderson's Ignite squad in two exhibition games.
•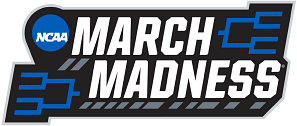 Wembanyama wowed the crowd in Las Vegas with his never-before-seen combination of size, speed, fluidity and skills. Basketball fans who didn't know who he was were suddenly pining for his NBA debut.
The hype and expectations surrounding Victor Wembanyama have only gotten bigger and heavier after LeBron James called him an "alien." Steph Curry was so impressed in his two exhibition games that he likened him to a "cheat code" in NBA2K games.
The game between the San Antonio Spurs and Charlotte Hornets on Friday is not an official NBA game. But, fans are expected to flock to the Thomas and Mack Center to see Wembanyama and Miller duke it out.
Miller had already played against the Spurs to open their summer league campaign. Even without "Wemby," San Antonio, led by Dominick Barlow and Julian Champagnie, had no trouble dispatching the Hornets.
The former Alabama superstar had problems against Sidy Cissoko, another Spurs rookie. It would be interesting to see how he will fare when the Spurs are reinforced by Victor Wembanyama when they next meet.
---
Victor Wembanyama could also be available against Scoot Henderson and the Portland Trail Blazers
Two days after a potential matchup against Brandon Miller and the Charlotte Hornets, Victor Wembanyma could have another intriguing game at hand. San Antonio's next game will see them take on Scoot Henderson and the Portland Trail Blazers.
Henderson is the No.3 pick of this year's draft. However, the former Ignite superstar believes he should have been picked first over "Wemby." The two have battled before last year in the same venue. If both are available, Sunday will mark the first time they'll go head-to-head as NBA players.
The Trail Blazers will be interested to see how Henderson will do as he could be used as the team's primary playmaker. He is expected to play a big role next season with the impending trade of superstar Damian Lillard.
Portland will be excited to see how a lineup centered around their incoming franchise player will handle the San Antonio Spurs led by Victor Wembanyama.
---
Also read: What is the San Antonio Spurs summer league schedule? Taking a closer look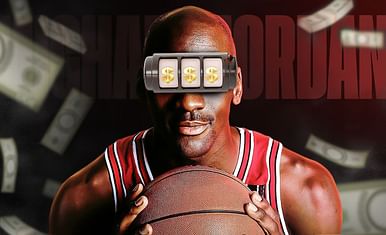 How did Michael Jordan's gambling "habit" taint his image?
Edited by Michael Macasero