The Washington Wizards are being seen as a potential destination for D'Angelo Russell who is eligible for an extension with the Minnesota Timberwolves.
D'Angelo Russell has not had a significant impact on the team since he was acquired. He is averaging 17 points and 6.5 assists and is currently eligible for an extension that could add up to four more years with the team. However, it is currently unclear whether he will be extended or end up becoming an unrestricted free agent in the offseason.
If the team does not re-sign him, he may be available to other teams looking for a starting point guard. The Washington Wizards, who are in need of a starting point guard and have the matching salaries to make a trade possible, could be one possible destination for D'Angelo Russell.
•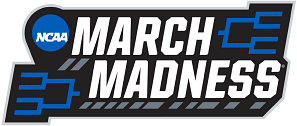 According to sources, the Washington Wizards can match D'Angelo's salary by using Will Barton, Monte Morris, and Delon Wright. They are unlikely to have any cap space to sign a free-agent superstar, especially if the Wizards decide to re-sign the likes of Bradley Beal, Kristaps Porzingis, and Kyle Kuzma.
Washington Wizards linked to trade for Minnesota Timberwolves' D'Angelo Russell
A trade with the Miami Heat for Kyle Lowry, who is struggling in his second year with the team, is another option for D'Angelo. While it is debatable whether Russell would be a better fit for the Heat, the main reason for this trade would be financial, as it would allow the Heat to reduce their luxury tax burden by exchanging Lowry's $29.7 million salary for D'Angelo Russell's expiring contract.
The Minnesota Timberwolves have been struggling recently, losing five of their last six games. This has increased the pressure on the team, and it appears unlikely that they will be able to meet the organization's expectations this season. However, there is still room for improvement, and the return of Karl-Anthony Towns could help them improve.
Still, it is unlikely that the Timberwolves will be very active in the upcoming trade deadline, as they do not have many options available to them due to a lack of flexibility. They have already traded away all of their first-round picks for Rudy Gobert, and only have three second-round picks to offer in trades this season.
Hence, trading D'Angelo Russell to the Washington Wizards might prove to be useful in the longer run.