DeMar DeRozan is one of the best scorers in NBA history. The Chicago Bulls forward is an elite mid-range shooter and has been among the best offensive players in the NBA for most of his career. DeRozan currently sits 39th in the NBA's all-time scoring list.
When speaking on a recent episode of the "Ball Don't Stop" podcast, DeRozan's former Toronto Raptors teammate Fred VanVleet, who recently signed with the Houston Rockets, spoke glowingly of DeRozan's scoring prowess. The veteran guard noted how DeRozan could have played in any era of basketball and still be among the best scorers.
"DeMar is without a doubt, one of the best players in the NBA," VanVleet said. "Like, just watch what he does. What I will never defend him for is defense. Because I play defense. ... The way he's graded, we don't grade everybody like that, and that's a testament to his greatness."
•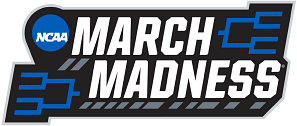 VanVleet continued:
"There's not many people that could guard him. I've never seen nobody bother him. The only person that could guard him is himself. He works his a** off. He's a great teammate.
"My first two years, I was watching him figure out playmaking, and now, he's one of the best in the league at it. Passing, finishing, shooting. If you took him and put him in a time machine, he could play in any era."
DeRozan is entering the final year of his $28.6 million deal with the Bulls, at the end of which the veteran will become an unrestricted free agent and be able to join any team willing to acquire him next summer.
---
DeMar DeRozan is focused on adding a 3-point shot to his game
During a recent interview with The Athletic, DeMar DeRozan shared his desire to add a perimeter jump shot to his game. The veteran forward has struggled from deep during his career, converting 29.1% of his 3-point attempts in his career.
"Next year, it'll be more frequent threes from me without a doubt," DeRozan said. "Just because I've always had this vision in my career as I got older, I want to be able to just continue to expand my game. And that's a main priority and a point of focus for me to just capitalize on as I get older."
Despite building a roster they believed was capable of contending for a championship, the Bulls have struggled in recent seasons and are currently seen as a potential play-in team. As such, DeRozan is focused on adding to his game in an attempt to help the Bulls reach a new level.
"You've definitely got to fix something, tweak something," he said. "To what extent, I'm not sure. That's why I would never work in the front office. But I think, for the most part, it's just figuring out what dynamics, the fit, whatever it is that we need to take that next step."
Without Lonzo Ball in the rotation due to a continued knee injury, DeRozan will likely shoulder a considerable amount of Chicago's offense next season. As such, DeMar DeRozan will have every opportunity to expand his game in the coming months.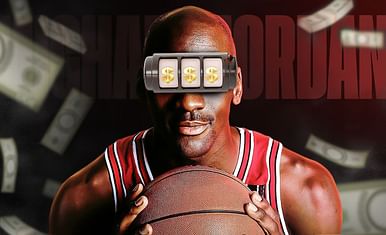 How did Michael Jordan's gambling "habit" taint his image?