The Boston Celtics are arguably the best team in basketball, and LA Clippers star Paul George realizes the talent the team has. With Jayson Tatum and Jaylen Brown, it's tough to argue that Boston doesn't have the NBA's most talented duo.
A healthy Boston (25-10) is going to be a tough out in the Eastern Conference, just as a healthy Clippers team will be in the Western Conference. Perhaps Thursday's showdown could be a possible NBA Finals preview.
With the talent that Boston has, Paul George was asked about the dynamic duo of Tatum and Brown. His comments about the two were just as expected.
•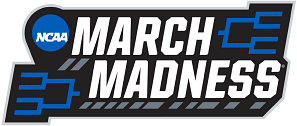 "I love both of their games," George said. "I hope those two guys stick together for the rest of their career. They're special together. It's definitely a dynamic duo. They just compliment each other so well."
This isn't the first time that a superstar has praised Tatum and Brown. Paul George certainly won't be the last as the two continuously seem to get better in every game.
It's interesting to think about, but there was even a time when Boston Celtics fans wanted the two of them split up. There was plenty of trade speculation around this time a year ago. Many didn't believe that their play could mesh and that they would never win a championship. While they haven't won one yet, it seems likely that Boston will complete that task one day if Brown and Tatum are still with the team.
Boston went from being 18-21 on Jan. 6 last year to finishing 51-31 after going 33-10 for the rest of the season. The Celtics continued their momentum in the postseason, reaching the NBA Finals for the first time since 2010.
Celtics and Clippers play on Thursday night
The Celtics will battle it out with the Clippers (21-15) on Thursday night. Boston comes in with the NBA's top record, but the Clippers' record, even with Kawhi Leonard and Paul George having missed extended time, shows the depth of their roster.
The game will be played in Boston, so the Celtics will certainly have some help from their home crowd.
Brown and Tatum will look to live up to the hype from George and deliver a win with 25-plus point performances just as they've been doing all season.
Tatum, a three-time All-Star in six seasons, is averaging a career-high 31.1 points along with 8.1 rebounds and 4.1 assists. Brown, who has been an All-Star once in seven seasons, is averaging a career-high 27.0 ppg as well as 7.2 rpg.
George, a seven-time All-Star, is averaging 23.7 ppg, 6.2 rpg and 5.2 apg. Leonard, a five-time All-Star and two-time champion, is averaging 16.2 ppg, 6.0 rpg and 3.6 apg in 27.9 minutes per game. He's played in just 12 games, with his activity ramped up lately, getting in nine of the Clippers' last 12 games.
Edited by Joseph Schiefelbein